The Best of UX Collective
20+ most popular UX Collective articles, as voted by our community.
Curated stories on user experience, usability, and product design. By @fabriciot and @caioab.
Paywall possible
Trending
These are currently making the rounds on Refind.
UX Collective on Accessibility
Seven easy-to-implement guidelines to design a more accessible web ❤️
A case study of how Twitter's proposed API changes will further undermine accessibility for its users
The company's biggest breakthrough innovations start with text.
Have you ever wondered why Netflix has such a great streaming experience?
It's 2022 and we are in the early days of artificial intelligence design.
How designers have succeeded and failed in our daily lives
UX Collective on Design Thinking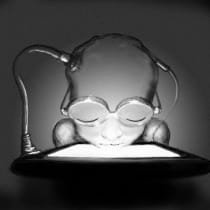 I have and always will be an avid supporter of the design thinking methodology. I have held talks and workshops about Design Thinking &…
"Learn how to see. Realize that everything connects to everything else."
UX Collective on Gamification
How to build a gamification system the right way and how Fitbit, Waze, and Duolingo use it to enhance their products.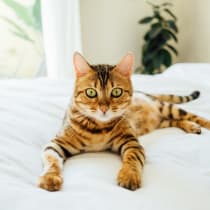 I know gamification works and want to show why using science, Facebook and concrete examples.
UX Collective on Product Design
It's always interesting to watch how companies approach the building of their new products. During the market research phase, companies…
Psychology is a crucial element in designing the right kind of systems, interfaces and experiences for your users/customers.
«Anchoring bias has a huge impact on negotiations and the pricing of the products and influences how much the customer is willing to pay.»
UX Collective on Prototyping
This one quote from Hustle, really stuck to me:
Busting some key misconceptions about the world of hi-fi prototyping from a perspective of a designer.
A guide to design for the brain with intention and results.
«Neurodesign is an emerging field of design practice that accounts for how our brains are wired to create designs that promote simplicity, emote joy, and drive action»
Here's our take on looking at the past, understanding the present, and anticipating some of the UX Trends in 2017.
UX Collective on Visual Design
Common mistakes designers make and how to fix them
From the tools we'll use, to our process, to the behaviors that will change the way we design — here's a list of what to expect for User Experience (UX) Design in the next year.
«reshape the reality aroun»
Popular
These are some all-time favorites with Refind users.
What is Refind?
Every day Refind picks the most relevant links from around the web for you. is one of more than 10k sources we monitor.
How does Refind curate?

It's a mix of human and algorithmic curation, following a number of steps:

We monitor 10k+ sources and 1k+ thought leaders on hundreds of topics—publications, blogs, news sites, newsletters, Substack, Medium, Twitter, etc.
In addition, our users save links from around the web using our Save buttons and our extensions.
Our algorithm processes 100k+ new links every day and uses external signals to find the most relevant ones, focusing on timeless pieces.
Our community of active users gets the most relevant links every day, tailored to their interests. They provide feedback via implicit and explicit signals: open, read, listen, share, mark as read, read later, «More/less like this», etc.
Our algorithm uses these internal signals to refine the selection.
In addition, we have expert curators who manually curate niche topics.

The result: lists of the best and most useful articles on hundreds of topics.
How does Refind detect «timeless» pieces?

We focus on pieces with long shelf-lives—not news. We determine «timelessness» via a number of metrics, for example, the consumption pattern of links over time.
How many sources does Refind monitor?

We monitor 10k+ content sources on hundreds of topics—publications, blogs, news sites, newsletters, Substack, Medium, Twitter, etc.
Can I submit a link?

Indirectly, by using Refind and saving links from outside (e.g., via our extensions).
How can I report a problem?

When you're logged-in, you can flag any link via the «More» (...) menu. You can also report problems via email to hello@refind.com
Who uses Refind?

400k+ smart people start their day with Refind. To learn something new. To get inspired. To move forward. Our apps have a 4.9/5 rating.
Is Refind free?
How can I sign up?

Head over to our homepage and sign up by email or with your Twitter or Google account.