The Best of Y Combinator
10+ most popular Y Combinator articles, as voted by our community.
We help founders make something people want. Subscribe to our newsletter: http://bit.ly/3jiGelQ
We're excited to announce our new online Startup School, with classes beginning on April 5. Anyone can sign up at StartupSchool.org for the 10-week massively open online course (MOOC), starting today. We want to teach everyone how to start a startup and help them along the way with guidance from peo
A list of companies YC has funded across many verticals including hardware, edtech, biotech, healthcare, developer tools, consumer and enterprise, to name a few.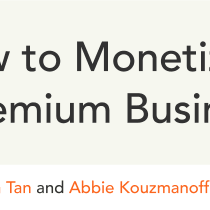 For every successful freemium business, there are hundreds of companies that have tried freemium but failed. Here we'll be sharing a step-by-step guide for monetizing your freemium business - covering user segmentation and targeting, monetization campaign set-up and best practices, and model optimiz
Y Combinator on Fundraising
YC's Series A Program Manager Janelle Tam on how to put together a great Series A pitch and deck.
Y Combinator on Paul Graham
How Y Combinator Started Paul Graham 15 March 2012 Y Combinator's 7th birthday was March 11. As usual we were so busy we didn't notice till a few days after. I don't think we've ever managed to…
Ten years ago, Paul Graham said there could be ten times as many startups if more people realized they could try. Thanks to the work he, Jessica, Trevor and Robert helped do, that's become true. We think there is still room for another ten-fold increase in the number of (good) startups. But even now
A lot of the advice we give startups is tactical; meant to be helpful on a day to day or week to week basis. But some advice is more fundamental. We've collected here what we at YC consider the most…
To celebrate Airbnb's IPO and to help future founders, I thought it might be useful to explain what was special about Airbnb.
Y Combinator on Venture Capital
In recent years, we have also done some late stage investing. But late stage investing turned out to be so different from early stage that we found it to be a distraction from our core mission. So…
The following is an adaption of a presentation I give to YC startups before we have them create their presentation slide decks for Demo Day. Here's how to make a solid Demo Day slide deck. The thing to remember is that you already have everything you need to create a great presentation. There are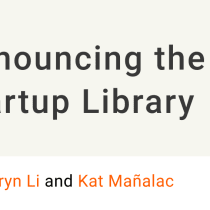 We're excited to announce the launch of the YC Startup Library, found at ycombinator.com/library. Over the last 15 years, YC has invested in and worked with more than 2,000 companies, and we've seen…
Popular
These are some all-time favorites with Refind users.
What is Refind?
Every day Refind picks the most relevant links from around the web for you. is one of more than 10k sources we monitor.
How does Refind curate?

It's a mix of human and algorithmic curation, following a number of steps:

We monitor 10k+ sources and 1k+ thought leaders on hundreds of topics—publications, blogs, news sites, newsletters, Substack, Medium, Twitter, etc.
In addition, our users save links from around the web using our Save buttons and our extensions.
Our algorithm processes 100k+ new links every day and uses external signals to find the most relevant ones, focusing on timeless pieces.
Our community of active users gets the most relevant links every day, tailored to their interests. They provide feedback via implicit and explicit signals: open, read, listen, share, mark as read, read later, «More/less like this», etc.
Our algorithm uses these internal signals to refine the selection.
In addition, we have expert curators who manually curate niche topics.

The result: lists of the best and most useful articles on hundreds of topics.
How does Refind detect «timeless» pieces?

We focus on pieces with long shelf-lives—not news. We determine «timelessness» via a number of metrics, for example, the consumption pattern of links over time.
How many sources does Refind monitor?

We monitor 10k+ content sources on hundreds of topics—publications, blogs, news sites, newsletters, Substack, Medium, Twitter, etc.
Can I submit a link?

Indirectly, by using Refind and saving links from outside (e.g., via our extensions).
How can I report a problem?

When you're logged-in, you can flag any link via the «More» (...) menu. You can also report problems via email to hello@refind.com
Who uses Refind?

200k+ smart people start their day with Refind. To learn something new. To get inspired. To move forward. Our apps have a 4.9/5 rating.
Is Refind free?
How can I sign up?

Head over to our homepage and sign up by email or with your Twitter or Google account.