The Best of Singularity Hub
20+ most popular Singularity Hub articles, as voted by our community.
Chronicling technological progress in AI, robotics, health, & exponential tech. By @singularityu.
Trending
These are currently making the rounds on Refind.
Singularity Hub on Artificial Intelligence
The neurons in our cortex, the outermost "crust" of our brain, seem to have uniquely evolved to sustain complex computations in their input cables.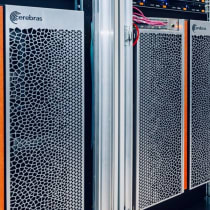 The machine, Andromeda, was assembled by chipmaker Cerebras and showed near-perfect scaling of large language AI models like OpenAI's GPT-3.
Singularity Hub on Biology
Animals that can do basic arithmetic show us that some really are capable of understanding the terms they use and the connections between them.
Singularity Hub on Biotech
2021 was a big year for biotechnology, and the top three advances made will impact the field for years—if not decades—to come.
Biology is capable of extraordinary feats of engineering, and the next frontier in building technology might be to make buildings part of nature.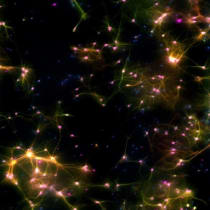 The study is a proof of concept that neurons in a dish can be a sophisticated learning machine and adapt to a goal in a virtual environment.
By understanding how these neurons work, we could tap into their inner workings to develop even more sophisticated treatments for paralysis.
Singularity Hub on Future Of Cars
When it's fully charged the car has a range of more than 600 miles, and in optimal sun conditions can power itself for up to 40 miles a day.
Singularity Hub on Longevity
The clock used a simple statistical model, which looked at a certain type of epigenetic modification at just two target sites on DNA.
AI is about the eat healthcare, resulting in dramatic acceleration of longevity research and an amplification of the human healthspan.
Singularity Hub on Medicine
A new therapy combines two big advances, CRISPR and CAR-T, to create personalized immune cells that seek and destroy specific cancers.
Designing proteins is just the first step. The next is translating these digital designs into actual proteins and seeing how they work in cells.
Singularity Hub on Microbiome
A chemical produced by the microbiome sends a signal from the gut to the brain, triggering a dopamine release into the brain's motivation center.
For devastating disorders in which the brain or its nerve connections gradually disintegrate, maybe it's time to look south of the neck—towards the gut.
Singularity Hub on Renewable Energy
The team showed that the device could run efficiently for 12 consecutive days and produced hydrogen with 99 percent purity.
The generators sit on the edge of a building's roof, taking advantage of the aerodynamic effect created by the wall below.
The car's lithium iron phosphate battery has a 190-mile range, with 465 solar half-cells integrated on its roof, doors, fenders, and hood.
Space-based solar power involves building massive arrays of solar panels in orbit to collect sunlight then beaming the energy down to Earth.
Popular
These are some all-time favorites with Refind users.
What is Refind?
Every day Refind picks 5 links from around the web that make you smarter, tailored to your interests. is one of more than 10k sources we monitor.
How does Refind curate?

It's a mix of human and algorithmic curation, following a number of steps:

We monitor 10k+ sources and 1k+ thought leaders on hundreds of topics—publications, blogs, news sites, newsletters, Substack, Medium, Twitter, etc.
In addition, our users save links from around the web using our Save buttons and our extensions.
Our algorithm processes 100k+ new links every day and uses external signals to find the most relevant ones, focusing on timeless pieces.
Our community of active users gets 5 links every day, tailored to their interests. They provide feedback via implicit and explicit signals: open, read, listen, share, add to reading list, save to «Made me smarter», «More/less like this», etc.
Our algorithm uses these internal signals to refine the selection.
In addition, we have expert curators who manually curate niche topics.

The result: lists of the best and most useful articles on hundreds of topics.
How does Refind detect «timeless» pieces?

We focus on pieces with long shelf-lives—not news. We determine «timelessness» via a number of metrics, for example, the consumption pattern of links over time.
How many sources does Refind monitor?

We monitor 10k+ content sources on hundreds of topics—publications, blogs, news sites, newsletters, Substack, Medium, Twitter, etc.
Can I submit a link?

Indirectly, by using Refind and saving links from outside (e.g., via our extensions).
How can I report a problem?

When you're logged-in, you can flag any link via the «More» (...) menu. You can also report problems via email to hello@refind.com
Who uses Refind?

100k+ smart people start their day with Refind. To learn something new. To get inspired. To move forward. Our apps have a 4.9/5 rating.
Is Refind free?
How can I sign up?

Head over to our homepage and sign up by email or with your Twitter or Google account.