The Best of MIT Technology Review
20+ most popular MIT Technology Review articles, as voted by our community.
Our in-depth reporting on innovation reveals and explains what's really happening now to help you know what's coming next. http://technologyreview.com/newsletters
Paywall possible
Trending
These are currently making the rounds on Refind.
MIT Technology Review on Artificial Intelligence
Anyone looking for an illustration of how rapidly shopping habits changed when covid-19 hit needed only to glance at the top 10 search terms on Amazon in the week of April 12 to 18. In place of former…
The company's star ethics researcher highlighted the risks of large language models, which are key to Google's business.
MIT Technology Review on Biotech
Perfect Day says it's figured out how to make ice cream that's creamy without any animal protein.
MIT Technology Review on China
Here's how China rules using data, AI, and internet surveillance.
In recent years, the country has rushed to pursue "intelligent education." Now its billion-dollar ed-tech companies are planning to export their vision overseas.
MIT Technology Review on Deepfakes
Grace Windheim had heard of deepfakes before. But she had never considered how to make one. It was a viral meme using the technology that led her to research the possibility—and discover that it was…
In 2020, AI-synthetic media started moving away from the darker corners of the internet.
MIT Technology Review on Genetics
A daring effort is under way to create the first children whose DNA has been tailored using gene editing.
Editing the epigenome, which turns our genes on and off, could be the "elixir of life".
MIT Technology Review on Machine Learning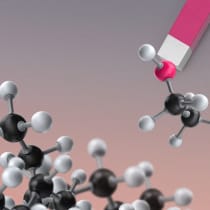 It's a development that could be useful for applications from outer space to the deep sea.
Galactica was supposed to help scientists. Instead, it mindlessly spat out biased and incorrect nonsense.
MIT Technology Review on Quantum Computing
A quantum version of the building block behind neural networks could be exponentially more powerful.
«The big advantage of quantum computing is that it allows an exponential increase in the number of dimensions it can process.»
If it fulfills its promise, quantum machine learning could transform AI.
MIT Technology Review on Science
Unless you're a physicist or an engineer, there really isn't much reason for you to know about partial differential equations. I know. After years of poring over them in undergrad while studying…
Last month Nature published a damning response written by 31 scientists to a study from Google Health that had appeared in the journal earlier this year. Google was describing successful trials of an…
MIT Technology Review on Techbio
Hope, hype, and self-experimentation collided at an exclusive conference for ultra-rich investors who want to extend their lives past 100. I went along for the ride.
Two groups have announced powerful new generative models that can design new proteins on demand not seen in nature.
MIT Technology Review on Technology
This list represents a glimpse into our collective future.
Is AI that learns on its own the path to truly intelligent machines?
«The new system, called AutoML Zero, tries to build an AI from the ground up using nothing but the most basic mathematical concepts that govern machine learning.»
Popular
These are some all-time favorites with Refind users.
What is Refind?
Every day Refind picks 5 links from around the web that make you smarter, tailored to your interests. is one of more than 10k sources we monitor.
How does Refind curate?

It's a mix of human and algorithmic curation, following a number of steps:

We monitor 10k+ sources and 1k+ thought leaders on hundreds of topics—publications, blogs, news sites, newsletters, Substack, Medium, Twitter, etc.
In addition, our users save links from around the web using our Save buttons and our extensions.
Our algorithm processes 100k+ new links every day and uses external signals to find the most relevant ones, focusing on timeless pieces.
Our community of active users gets 5 links every day, tailored to their interests. They provide feedback via implicit and explicit signals: open, read, listen, share, add to reading list, save to «Made me smarter», «More/less like this», etc.
Our algorithm uses these internal signals to refine the selection.
In addition, we have expert curators who manually curate niche topics.

The result: lists of the best and most useful articles on hundreds of topics.
How does Refind detect «timeless» pieces?

We focus on pieces with long shelf-lives—not news. We determine «timelessness» via a number of metrics, for example, the consumption pattern of links over time.
How many sources does Refind monitor?

We monitor 10k+ content sources on hundreds of topics—publications, blogs, news sites, newsletters, Substack, Medium, Twitter, etc.
Can I submit a link?

Indirectly, by using Refind and saving links from outside (e.g., via our extensions).
How can I report a problem?

When you're logged-in, you can flag any link via the «More» (...) menu. You can also report problems via email to hello@refind.com
Who uses Refind?

100k+ smart people start their day with Refind. To learn something new. To get inspired. To move forward. Our apps have a 4.9/5 rating.
Is Refind free?
How can I sign up?

Head over to our homepage and sign up by email or with your Twitter or Google account.