The Best Articles in Pets
The most useful articles in Pets from around the web—beginners to advanced—curated by thought leaders and our community. We focus on timeless pieces and update the list whenever we discover new, must-read articles or videos—make sure to bookmark and revisit this page.
Top 5 Pets Articles
At a glance: these are the articles that have been most read, shared, and saved in Pets by Refind users in 2023 so far.
agentyduck.blogspot.com
4 min
Most of the ideas in this post come from the book Being A Dog: Following the Dog Into a World of Smell by Alexandra Horowitz, which is my f...
Trending
These links are currently making the rounds in Pets on Refind.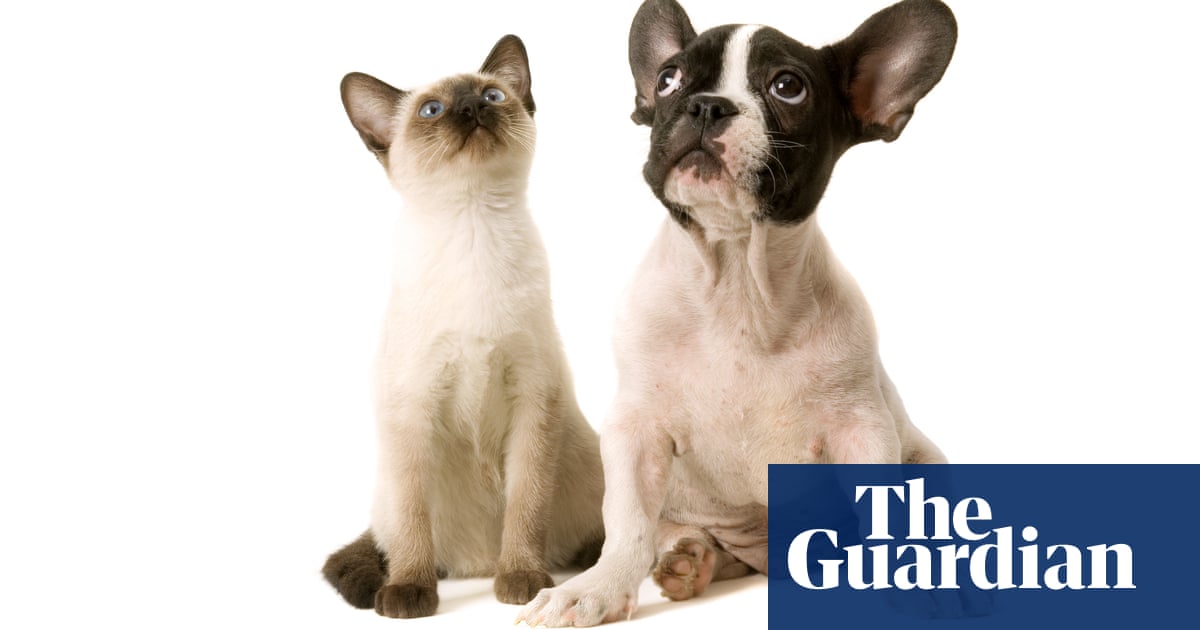 A growing number of people argue that owning pets is unethical - and that animals can never really have a good life in a human home
Healthy human snacks don't always translate well for pups. Veterinarian Dr. Heather Berst, MA, VMD, shares what treats are okay—and which should be avoided.
The "button dogs" of TikTok seem to be learning human words. What's really going on?
Short Articles
Short on time? Check out these useful short articles in Pets—all under 10 minutes.
Long Articles
These are some of the most-read long-form articles in Pets.
Thought Leaders
We monitor hundreds of thought leaders, influencers, and newsletters in Pets, including:
Cute pet photos, celebrity pets, funny videos and must-see animal stories from PEOPLE! 🌟
Every Order Helps Rescue Animals! 🐾 Your purchases & donations make a difference Share your faves with #ShopWhereItMatters Proud to support @GreaterGoodorg
Official Twitter account for celebrity dog trainer Victoria Stilwell, host of the International hit series, It's Me or the Dog.
Providing life-changing support, skills and dogs to people living with sight loss in the UK. General Enquiries: 0118 983 5555
What is Refind?
Every day Refind picks the most relevant links from around the web for you. Picking only a handful of links means focusing on what's relevant and useful. We favor timeless pieces—links with long shelf-lives, articles that are still relevant one month, one year, or even ten years from now. These lists of the best resources on any topic are the result of years of careful curation.
How does Refind curate?

It's a mix of human and algorithmic curation, following a number of steps:

We monitor 10k+ sources and 1k+ thought leaders on hundreds of topics—publications, blogs, news sites, newsletters, Substack, Medium, Twitter, etc.
In addition, our users save links from around the web using our Save buttons and our extensions.
Our algorithm processes 100k+ new links every day and uses external signals to find the most relevant ones, focusing on timeless pieces.
Our community of active users gets the most relevant links every day, tailored to their interests. They provide feedback via implicit and explicit signals: open, read, listen, share, mark as read, read later, «More/less like this», etc.
Our algorithm uses these internal signals to refine the selection.
In addition, we have expert curators who manually curate niche topics.

The result: lists of the best and most useful articles on hundreds of topics.
How does Refind detect «timeless» pieces?

We focus on pieces with long shelf-lives—not news. We determine «timelessness» via a number of metrics, for example, the consumption pattern of links over time.
How many sources does Refind monitor?

We monitor 10k+ content sources on hundreds of topics—publications, blogs, news sites, newsletters, Substack, Medium, Twitter, etc.
Who are the thought leaders in Pets?

We follow dozens of thought leaders in Pets, including The Dodo, People Pets, TheAnimalRescueSite, Victoria Stilwell, Guide Dogs.

Missing a thought leader? Submit them here
Can I submit a link?

Indirectly, by using Refind and saving links from outside (e.g., via our extensions).
How can I report a problem?

When you're logged-in, you can flag any link via the «More» (...) menu. You can also report problems via email to hello@refind.com
Who uses Refind?

250k+ smart people start their day with Refind. To learn something new. To get inspired. To move forward. Our apps have a 4.9/5 rating.
Is Refind free?
How can I sign up?

Head over to our homepage and sign up by email or with your Twitter or Google account.