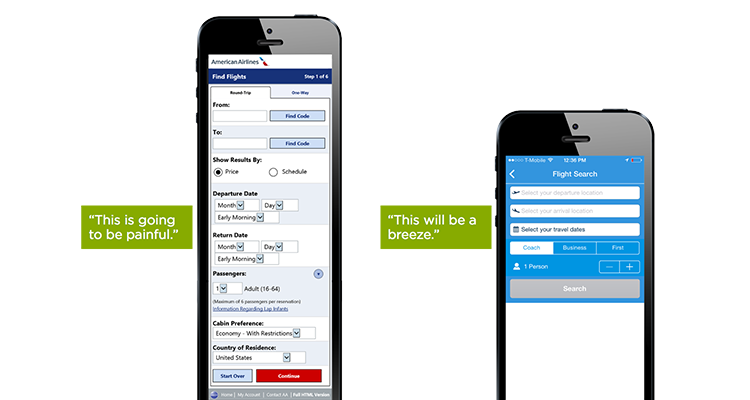 All too often mobile forms make use of dropdown menus for input when simpler or more appropriate controls would work better. Here's several alternatives to dropdowns to consider in your designs an
Last night my small team and I headed out to do a little networking and learn about Design Systems. Being that is was the buzzword of 2017…
Better for websites and photographers but worse for users
Just as you probably do, we love hearing from our customers. User needs are the compass that guides the features we create and helps inform how we decide to build them. But with a lot of valuable ...
Design is an investment, not an expense. At the risk of stating the obvious: It's not enough to design a nice-looking product; it also has…
UX designers: Don't be mad.