The Best of Scott Young
20+ most popular Scott Young articles, as voted by our community.
My book, ULTRALEARNING, is out now: https://www.scotthyoung.com/blog/ultralearning/
Trending
These are currently making the rounds on Refind.
Surprising results about what matters for learning from a famous study.
«you need a system. You need to understand how learning works, and how you can make best use of your time to make a difference.»
Why do we stop improving? I discuss the research behind why skills stagnate and how to move past it.
Is good advice counterintuitive? Or is it something you already know? Oddly enough, the answer to both may be "No."
Scott Young on Better Living
Everyone wants advanced techniques. But it's really the basics that count.
«All skills break down into elemental components–coding has commands, painting has brushstrokes, comedy has jokes. Mastery of the performance results from mastery of the parts.»
Scott Young on Critical Thinking
The way we're taught critical thinking is terrible. Here's a different strategy to improving your ability to think clearly and make smart decisions.
Daily habits or intense, one-off projects? In this article I explain why both are necessary to do great things.
«Often, the habit works against improvement, rather than for it, as I have such ingrained writing behaviors that they are difficult to dislodge.»
Can you achieve anything just by building better habits? After decades of experiments, I share what can and can't be done.
«picking an approach, the foremost decision is to do what works. Sometimes that's amenable to a process of slowly accumulating long-term habits. Other times, a more serious, obsessive effort will be needed. (And, sometimes you need both.)»
Should you schedule time for your hobbies? How to prevent digital distractions from eating up your time and what to do instead.
How often should you succeed at a task, to maximize learning? I review research suggesting the answer is close to 85%.
«we find that the optimal error rate for training is around 15.87% or, conversely, that the optimal training accuracy is about 85%.»
How do you learn more in a busy life? Follow these seven habits to increase the amount of learning, without overwhelming your schedule.
«A method known as pretraining can break down the difficulty of these pursuits. In this strategy, you first master the basics so that applying the new skill becomes much smoother.»
Scott Young on Mental Models
Ten central ideas to keep in mind whenever you need to learn anything new.
«How much you're able to learn depends on what you already know. Research finds that the amount of knowledge retained from a text depends on prior knowledge of the topic»
Think career capital, not passion, if you're trying to find work you love.
Scott Young on Productivity
Can you learn more efficiently by making things harder for yourself? These three strategies let you learn faster (even if it feels slower).
«However, practice testing is one of the most effective learning methods that has been systematically studied, while re-reading is one of the worst.»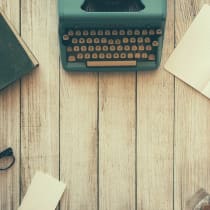 Productivity is about doing more with less. Here are the ten best books to help you finish your work without stress and exhaustion.
Scott Young on Speed Reading
Seven years ago, I read some books and articles on speed reading and started practicing some of the methods. I found I was able to increase my reading speed from 450 word per minute to 900 in the…
Most speed-reading techniques don't increase your speed without big costs to comprehension. But there is a way to read faster, and it's very simple.
Popular
These are some all-time favorites with Refind users.
What is Refind?
Every day Refind picks 5 links from around the web that make you smarter, tailored to your interests. is one of more than 10k sources we monitor.
How does Refind curate?

It's a mix of human and algorithmic curation, following a number of steps:

We monitor 10k+ sources and 1k+ thought leaders on hundreds of topics—publications, blogs, news sites, newsletters, Substack, Medium, Twitter, etc.
In addition, our users save links from around the web using our Save buttons and our extensions.
Our algorithm processes 100k+ new links every day and uses external signals to find the most relevant ones, focusing on timeless pieces.
Our community of active users gets 5 links every day, tailored to their interests. They provide feedback via implicit and explicit signals: open, read, listen, share, add to reading list, save to «Made me smarter», «More/less like this», etc.
Our algorithm uses these internal signals to refine the selection.
In addition, we have expert curators who manually curate niche topics.

The result: lists of the best and most useful articles on hundreds of topics.
How does Refind detect «timeless» pieces?

We focus on pieces with long shelf-lives—not news. We determine «timelessness» via a number of metrics, for example, the consumption pattern of links over time.
How many sources does Refind monitor?

We monitor 10k+ content sources on hundreds of topics—publications, blogs, news sites, newsletters, Substack, Medium, Twitter, etc.
Can I submit a link?

Indirectly, by using Refind and saving links from outside (e.g., via our extensions).
How can I report a problem?

When you're logged-in, you can flag any link via the «More» (...) menu. You can also report problems via email to hello@refind.com
Who uses Refind?

100k+ smart people start their day with Refind. To learn something new. To get inspired. To move forward. Our apps have a 4.9/5 rating.
Is Refind free?
How can I sign up?

Head over to our homepage and sign up by email or with your Twitter or Google account.