The Best of OneZero
10+ most popular OneZero articles, as voted by our community.
The undercurrents of the future. The OneZero team at @Medium publishes stories about tech and science from Debugger, Future Human, and our namesake publication.
Paywall possible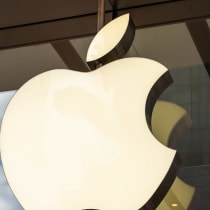 The company has made it extremely difficult to use web-based technology on its platforms, and it hopes developers won't bother
Meet Whit Diffie, the man who invented public key cryptography and brought encryption to the masses
OneZero on Facial Recognition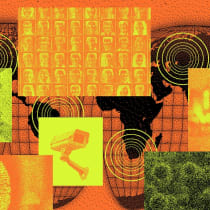 At least 28 countries are ramping up surveillance to combat the coronavirus
PimEyes markets its service as a tool to protect privacy and the misuse of images
Climate change will force more people to leave their homes than at any other point in human history. Conflict is inevitable.
Unemployed teachers, cooks, dancers are turning to Patreon, Twitch, and OnlyFans
The tech giant is engineering a way to encourage its employees to eat healthier — and it might just help the rest of the country
And how it overcame device constraints to bring it to your device
Progressive web apps may soon free you from Google Play and the iOS App Store
Who should be responsible for maintaining and troubleshooting open-source projects?
OneZero on Science Fiction
A Q+A with the novelist Tim Maughan, whose disturbing future predictions have had an unfortunate habit of coming true
What 'Blade Runner,' cyberpunk, and Octavia Butler had to say about the age we're entering now
OneZero on Silicon Valley
The wealthy are plotting to leave us behind
Popular
These are some all-time favorites with Refind users.
What is Refind?
Every day Refind picks the most relevant links from around the web for you. is one of more than 10k sources we monitor.
How does Refind curate?

It's a mix of human and algorithmic curation, following a number of steps:

We monitor 10k+ sources and 1k+ thought leaders on hundreds of topics—publications, blogs, news sites, newsletters, Substack, Medium, Twitter, etc.
In addition, our users save links from around the web using our Save buttons and our extensions.
Our algorithm processes 100k+ new links every day and uses external signals to find the most relevant ones, focusing on timeless pieces.
Our community of active users gets the most relevant links every day, tailored to their interests. They provide feedback via implicit and explicit signals: open, read, listen, share, mark as read, read later, «More/less like this», etc.
Our algorithm uses these internal signals to refine the selection.
In addition, we have expert curators who manually curate niche topics.

The result: lists of the best and most useful articles on hundreds of topics.
How does Refind detect «timeless» pieces?

We focus on pieces with long shelf-lives—not news. We determine «timelessness» via a number of metrics, for example, the consumption pattern of links over time.
How many sources does Refind monitor?

We monitor 10k+ content sources on hundreds of topics—publications, blogs, news sites, newsletters, Substack, Medium, Twitter, etc.
Can I submit a link?

Indirectly, by using Refind and saving links from outside (e.g., via our extensions).
How can I report a problem?

When you're logged-in, you can flag any link via the «More» (...) menu. You can also report problems via email to hello@refind.com
Who uses Refind?

250k+ smart people start their day with Refind. To learn something new. To get inspired. To move forward. Our apps have a 4.9/5 rating.
Is Refind free?
How can I sign up?

Head over to our homepage and sign up by email or with your Twitter or Google account.