The Best of Lenny Rachitsky
10+ most popular Lenny Rachitsky articles, as voted by our community.
👋 Newsletter http://LennysNewsletter.com | Podcast: http://LennysPodcast.com | Jobs: http://LennysJobs.com | Investing: http://LennyRachitsky.com/investing
Expect paywall
Lenny Rachitsky on Fundraising
Examples and tactics for getting the most out of your investors
Lenny Rachitsky on Growth Marketing
Step 1: How to come up with an idea
«Step 1: INSIGHT: Come up with your idea ← This post Step 2: AUDIENCE: Identify your super-specific who Step 3: HOOK: Craft your pitch Step 4: REACH: Find your early adopters where they are Step 5: RETAIN: Iterate until enough people stick around»
An in-depth guide to getting started with product-led growth
Lenny Rachitsky on Marketplaces
Lenny Rachitsky on Product Design
A deep dive into the formulas, visualizations, and SQL you need to accurately measure and report on cohort retention—a guest post by Olga Berezovsky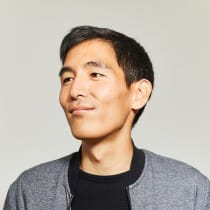 Yuhki Yamashita, Chief Product Officer at Figma, shares lessons learned, plug-and-play templates, and fresh insights into how Figma builds product
Lenny Rachitsky on Product Led Growth
A guide to setting up your PLG infrastructure, tool stack, and team
Lenny Rachitsky on Product Management
Good and great activation rates based on the results of our benchmarking survey
Guest post by Justin Gage, writer of Technically and growth at Retool
Lenny Rachitsky on Product Market Fit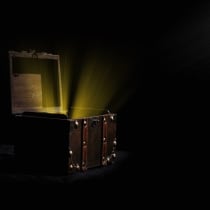 Seven ways to tell if you've got PMF, and five frameworks to help you to find it if you don't
Benchmarks for good, great, and exceptional payback periods based on guidance from 16 growth experts
Listen now (99 min) | Madhavan Ramanujam is a senior partner at Simon-Kucher, where he works with tier-one tech companies like Uber, Asana, and LinkedIn to help them develop their pricing and…
Popular
These are some all-time favorites with Refind users.
What is Refind?
Every day Refind picks 5 links from around the web that make you smarter, tailored to your interests. is one of more than 10k sources we monitor.
How does Refind curate?

It's a mix of human and algorithmic curation, following a number of steps:

We monitor 10k+ sources and 1k+ thought leaders on hundreds of topics—publications, blogs, news sites, newsletters, Substack, Medium, Twitter, etc.
In addition, our users save links from around the web using our Save buttons and our extensions.
Our algorithm processes 100k+ new links every day and uses external signals to find the most relevant ones, focusing on timeless pieces.
Our community of active users gets 5 links every day, tailored to their interests. They provide feedback via implicit and explicit signals: open, read, listen, share, add to reading list, save to «Made me smarter», «More/less like this», etc.
Our algorithm uses these internal signals to refine the selection.
In addition, we have expert curators who manually curate niche topics.

The result: lists of the best and most useful articles on hundreds of topics.
How does Refind detect «timeless» pieces?

We focus on pieces with long shelf-lives—not news. We determine «timelessness» via a number of metrics, for example, the consumption pattern of links over time.
How many sources does Refind monitor?

We monitor 10k+ content sources on hundreds of topics—publications, blogs, news sites, newsletters, Substack, Medium, Twitter, etc.
Can I submit a link?

Indirectly, by using Refind and saving links from outside (e.g., via our extensions).
How can I report a problem?

When you're logged-in, you can flag any link via the «More» (...) menu. You can also report problems via email to hello@refind.com
Who uses Refind?

100k+ smart people start their day with Refind. To learn something new. To get inspired. To move forward. Our apps have a 4.9/5 rating.
Is Refind free?
How can I sign up?

Head over to our homepage and sign up by email or with your Twitter or Google account.