The Best of KDnuggets
20+ most popular KDnuggets articles, as voted by our community.
KD stands for Knowledge Discovery. Covering #DataScience #MachineLearning #AI #Analytics. Edited by @mattmayo13. Founded by Gregory Piatetsky-Shapiro.
By Geethika Bhavya Peddibhotla, KDnuggets. comments As the Artificial intelligence & Machine learning based applications evolve, we see numerous mash ups of APIs to experiment with. Get started with…
KDnuggets on Computer Vision
comments By Suraj Donthi, Computer Vision Consultant & Course Instructor at DataCamp Artificial Intelligence has become one of the hottest fields in the current day and most of us willing to dive into…
KDnuggets on Data Science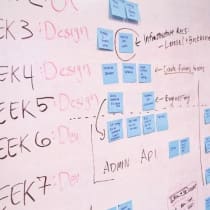 Good planning and preparation will not only improve productivity, but it will help avoid potential pitfalls and roadblocks that could be encountered during project execution.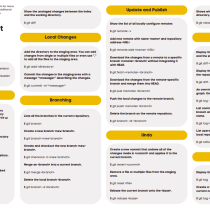 Knowing git is no longer an option for data professionals. Grab this handy reference sheet now and make sure you know how to git the job done.
KDnuggets on Data Visualization
Something is missing in artificial intelligence – trust.
KDnuggets on Machine Learning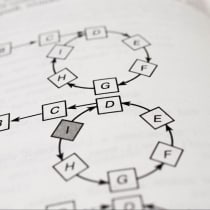 Learn about some of the most well known machine learning algorithms in less than a minute each.
Microsoft has put together an AI course for beginners, consisting of a 12 week, 24 lesson curriculum, available for free to all.
Interest in, and demand for, MLOps is growing exponentially. What, exactly, is it? Why is it important? Where should you turn next to learn more? Check out this crash course to find the answers to…
This article is for people who don't know a thing about MLOps or want to refresh their memory.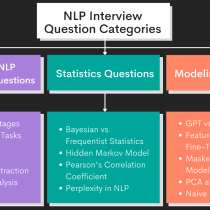 What is NLP, and what types of questions related to NLP can you expect at the NLP-related job interviews?
Natural language processing research and applications are moving forward rapidly. Several trends have emerged on this progress, and point to a future of more exciting possibilities and interesting…
By Matthew Mayo, KDnuggets. Python is one of the most widely used languages in data science, and an incredibly popular general programming language on its own. Many prospective data scientists are…
Check out these 5 cool Python libraries that the author has come across during an NLP project, and which have made their life easier.
KDnuggets on Recommender Systems
Marketing scientist Kevin Gray asks Dr. Anna Farzindar of the University of Southern California about recommender systems and the ways they are used.
The 5 hardest things Josh Berry, a 15 year analytics professional, experienced while switching from Python to SQL. Offering examples, SQL code, and a resource to customize the SQL to your own project.
Popular
These are some all-time favorites with Refind users.
What is Refind?
Every day Refind picks the most relevant links from around the web for you. is one of more than 10k sources we monitor.
How does Refind curate?

It's a mix of human and algorithmic curation, following a number of steps:

We monitor 10k+ sources and 1k+ thought leaders on hundreds of topics—publications, blogs, news sites, newsletters, Substack, Medium, Twitter, etc.
In addition, our users save links from around the web using our Save buttons and our extensions.
Our algorithm processes 100k+ new links every day and uses external signals to find the most relevant ones, focusing on timeless pieces.
Our community of active users gets the most relevant links every day, tailored to their interests. They provide feedback via implicit and explicit signals: open, read, listen, share, mark as read, read later, «More/less like this», etc.
Our algorithm uses these internal signals to refine the selection.
In addition, we have expert curators who manually curate niche topics.

The result: lists of the best and most useful articles on hundreds of topics.
How does Refind detect «timeless» pieces?

We focus on pieces with long shelf-lives—not news. We determine «timelessness» via a number of metrics, for example, the consumption pattern of links over time.
How many sources does Refind monitor?

We monitor 10k+ content sources on hundreds of topics—publications, blogs, news sites, newsletters, Substack, Medium, Twitter, etc.
Can I submit a link?

Indirectly, by using Refind and saving links from outside (e.g., via our extensions).
How can I report a problem?

When you're logged-in, you can flag any link via the «More» (...) menu. You can also report problems via email to hello@refind.com
Who uses Refind?

250k+ smart people start their day with Refind. To learn something new. To get inspired. To move forward. Our apps have a 4.9/5 rating.
Is Refind free?
How can I sign up?

Head over to our homepage and sign up by email or with your Twitter or Google account.