The Best of Intercom
10+ most popular Intercom articles, as voted by our community.
We're redefining how businesses support their customers. Need support? 👉 @intercomsupport or http://forum.intercom.com
Intercom on Customer Development
What do you when a customer asks for a feature your product doesn't support? Here's our best practice guide on responding to feature requests in a human way
Intercom on Email Marketing
These basic rules will help you write better email and maximize the chances your marketing messages will be opened, clicked, and ultimately convert.
Intercom on Growth Marketing
There are a thousand theories, practices, techniques and growth hacks for marketing your product. But which ones matter to startups? This marketing book will show you how to build your brand and sell…
The minute you introduce a new product, someone is working on a cheaper, easier, or faster alternative for your customers – a fact you simply can't ignore.
Intercom on Jobs To Be Done
Intercom on Jobs-to-be-Done helps you understand the real job customers are using your product for.
Strategy and planning are the heart of great leadership and management. Why? Because a goal without a plan...
Intercom on Product Design
Listen to our Co-founder Des Traynor and Director of Machine Learning Fergal Reid discuss the implications of ChatGPT on tech and customer support.
Prioritization is a challenge for any product manager. How do you decide what to work on first? We created a simple scoring system to help prioritize well.
Intercom on Product Management
An effective, quick decision-making process is critical to increasing momentum within your team. Learn to be a better, faster decision-maker.
Drawing from some of the best posts on our blog, the Intercom on Product Management book offers guidance on the tough decisions you need to make as a PM.
Intercom on Product Thinking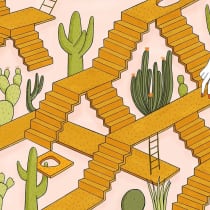 Tips for using system thinking to prioritize problems when designing a product's foundation before tackling the specific interactions.
Intercom on User Onboarding
Intercom on Onboarding helps you convert signups into successful users.
If "mobile first" is our future, why are almost all the most successful mobile driven businesses building web apps designed for larger screens?
Proclamations of an all-native mobile app world ignore the fact that browsers and the web are fast becoming the mobile operating system of the future.
Popular
These are some all-time favorites with Refind users.
What is Refind?
Every day Refind picks the most relevant links from around the web for you. is one of more than 10k sources we monitor.
How does Refind curate?

It's a mix of human and algorithmic curation, following a number of steps:

We monitor 10k+ sources and 1k+ thought leaders on hundreds of topics—publications, blogs, news sites, newsletters, Substack, Medium, Twitter, etc.
In addition, our users save links from around the web using our Save buttons and our extensions.
Our algorithm processes 100k+ new links every day and uses external signals to find the most relevant ones, focusing on timeless pieces.
Our community of active users gets the most relevant links every day, tailored to their interests. They provide feedback via implicit and explicit signals: open, read, listen, share, mark as read, read later, «More/less like this», etc.
Our algorithm uses these internal signals to refine the selection.
In addition, we have expert curators who manually curate niche topics.

The result: lists of the best and most useful articles on hundreds of topics.
How does Refind detect «timeless» pieces?

We focus on pieces with long shelf-lives—not news. We determine «timelessness» via a number of metrics, for example, the consumption pattern of links over time.
How many sources does Refind monitor?

We monitor 10k+ content sources on hundreds of topics—publications, blogs, news sites, newsletters, Substack, Medium, Twitter, etc.
Can I submit a link?

Indirectly, by using Refind and saving links from outside (e.g., via our extensions).
How can I report a problem?

When you're logged-in, you can flag any link via the «More» (...) menu. You can also report problems via email to hello@refind.com
Who uses Refind?

250k+ smart people start their day with Refind. To learn something new. To get inspired. To move forward. Our apps have a 4.9/5 rating.
Is Refind free?
How can I sign up?

Head over to our homepage and sign up by email or with your Twitter or Google account.