The Best of Ars Technica
20+ most popular Ars Technica articles, as voted by our community.
Original news, reviews, analysis of tech trends, and expert advice on the most fundamental aspects of tech.
Trending
These are currently making the rounds on Refind.
Stealth win for AI-generated art inspires heated ethics debate on social media.
As DALL-E synthesis comes to Shutterstock, Getty Images makes countermoves.
Hardware keys are more secure—and finally ready for the masses.
Europe's Digital Markets Act was the catalyst.
Ars Technica on Artificial Intelligence
Smaller art communities are banning image synthesis amid a wider art ethics debate.
Want to really understand large language models? Here's a gentle primer.
«ChatGPT is built on a neural network that was trained using billions of words of ordinary language.»
Ars Technica on Game Development
How to design your game for optimal play over a network.
From Akalabeth to Xenobia, many rare PC titles are now considered elaborate scams.
Adversarial policy attacks blind spots in the AI—with broader implications than games.
Ars Technica on Self Driving
I learned a lot by reading dozens of Waymo and Cruise crash reports.
GM's Cruise aims to turn self-driving into a billion-dollar business.
Solitude is not a curse—it urges us to explore the mysteries of our galaxy and beyond.
Ars Technica on Stable Diffusion
AI image synthesis goes open source, with big implications.
«Image synthesis arguably brings implications as big as the invention of the camera—or perhaps the creation of visual art itself. Even our sense of history might be at stake, depending on how things shake out. Either way, Stable Diffusion is leading a new wave of deep learning creative tools that are poised to revolutionize the creation of visual media»
Experts say generative AI is in uncharted legal waters.
Ars Technica on Technology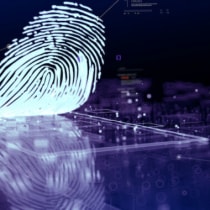 You've heard for years that easier, more secure logins are imminent. That day is here.
This futuristic new liquid metal coating can make ordinary objects extraordinary.
Popular
These are some all-time favorites with Refind users.
What is Refind?
Every day Refind picks the most relevant links from around the web for you. is one of more than 10k sources we monitor.
How does Refind curate?

It's a mix of human and algorithmic curation, following a number of steps:

We monitor 10k+ sources and 1k+ thought leaders on hundreds of topics—publications, blogs, news sites, newsletters, Substack, Medium, Twitter, etc.
In addition, our users save links from around the web using our Save buttons and our extensions.
Our algorithm processes 100k+ new links every day and uses external signals to find the most relevant ones, focusing on timeless pieces.
Our community of active users gets the most relevant links every day, tailored to their interests. They provide feedback via implicit and explicit signals: open, read, listen, share, mark as read, read later, «More/less like this», etc.
Our algorithm uses these internal signals to refine the selection.
In addition, we have expert curators who manually curate niche topics.

The result: lists of the best and most useful articles on hundreds of topics.
How does Refind detect «timeless» pieces?

We focus on pieces with long shelf-lives—not news. We determine «timelessness» via a number of metrics, for example, the consumption pattern of links over time.
How many sources does Refind monitor?

We monitor 10k+ content sources on hundreds of topics—publications, blogs, news sites, newsletters, Substack, Medium, Twitter, etc.
Can I submit a link?

Indirectly, by using Refind and saving links from outside (e.g., via our extensions).
How can I report a problem?

When you're logged-in, you can flag any link via the «More» (...) menu. You can also report problems via email to hello@refind.com
Who uses Refind?

250k+ smart people start their day with Refind. To learn something new. To get inspired. To move forward. Our apps have a 4.9/5 rating.
Is Refind free?
How can I sign up?

Head over to our homepage and sign up by email or with your Twitter or Google account.