The Best of a16z
20+ most popular a16z articles, as voted by our community.
we invest in software eating the world http://a16z.com/portfolio/ http://a16z.com/podcasts/ Check out our AI Canon: https://a16z.com/2023/05/25/ai-canon/
In the future, it's likely that the average person will not work for a company. Instead, people will earn income in non-traditional ways by taking actions such as playing games, learning new skills,…
«DAOs as open economies will power the X-to-earn trend, which will make work more flexible, fluid, and playful than the 9-5s we are accustomed to.»
Shared by 327, including ThomNagy, Benedict Evans, David Smooke, Mark Kaigwa, Yann "不停" Heurtaux ⏚ @shalf@mastodon.social
DeFi's two foundational qualities — permissionless-ness and transparency — translate to multiple, powerful use cases.
«decentralized finance aka "DeFi," the ecosystem of blockchain-enabled products and services that replace traditional financial intermediaries with freely accessible, autonomous, and transparent software. »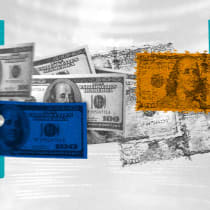 "Financial operations" (FinOps) is an emerging software category with a massive opportunity to streamline, automate, and optimize how we move money, while giving the entire organization a real-time…
As the Generative AI Revolution in Games progresses, it will completely reshape UGC and expand the games market beyond what many thought was possible.
The next big social network, ecommerce empire, movie franchise, and super app? Games will lead the way.
Human progress is defined by the desire to take risk -- whether that's getting married, buying a home, having kids, getting on a plane, taking a new job, even moving to earthquake country (where th…
We're continuing to see tremendous innovation in marketplaces. The first generation of net companies saw a few big horizontal marketplace winners like eBay and Craigslist. But entrepreneurs are…
There might be no more beloved image of the American entrepreneurial spirit than that of neighborhood kids who open a sidewalk lemonade stand on a hot summer day. With a little bit of "capital" fro…
Some network effects (when a network gains more value to its users as more people participate in its platform) don't show up in the usual metrics. Their hidden nature makes them hard to measure – but they can confer significant long-term competitive advantages. In an insightful article for A16Z.com, D'Arcy Coolican – an Andreessen Horowitz partner and a co-founder of the peer-to-peer lending platform Frank – shines a light on hidden networks, giving useful guidelines for identifying when they're at work.
The most successful companies and products of the internet era have all been predicated on the concept of network effects, where the network becomes more valuable to users as more people use it. Th…
Non-fungible tokens offer fundamentally better economics for creators by removing rent-seeking, enabling granular pricing, and reducing customer acquisition costs.
«On Substack, 1,000 newsletter subscribers paying $10/month nets over $100K/year to the writer.»
From "I've never seen anything like this before" to "is this like ICOs all over again" to "it's just a jpg I don't get it" to "but what about the energy use!" -- this special deep-dive episode from…
«NFT stands for "non-fungible token", which is just a term used to describe a unique digital asset, whose ownership is tracked on a blockchain.»
Increasingly, building a successful startup involves not only building a product that people can't get enough of, but also building an engaged, loyal community around that product. Today, most…
Benchmarks for B2B companies, based on a16z data and investing team expertise.
Network effects can be found powering almost every major technology company, from messaging apps and workplace collaboration tools, like Slack and Zoom, to marketplaces, like Airbnb and Instacart to…
Web1 (roughly 1990-2005) was about open protocols that were decentralized and community-governed. Most of the value accrued to the edges of the network — users and builders. Web2 (roughly 2005-2020)…
«We are now at the beginning of the web3 era, which combines the decentralized, community-governed ethos of web1 with the advanced, modern functionality of web2.»
To stave off national stagnation in a post-COVID world, technologists need to build companies that tackle America's biggest problems head-on.
Generative AI will have a massive impact in the software industry and beyond. The goal of this post is to map out the market dynamics and business models.
«So far, we've had a hard time finding structural defensibility anywhere in the stack, outside of traditional moats for incumbents.»
Popular
These are some all-time favorites with Refind users.
What is Refind?
Every day Refind picks the most relevant links from around the web for you. is one of more than 10k sources we monitor.
How does Refind curate?

It's a mix of human and algorithmic curation, following a number of steps:

We monitor 10k+ sources and 1k+ thought leaders on hundreds of topics—publications, blogs, news sites, newsletters, Substack, Medium, Twitter, etc.
In addition, our users save links from around the web using our Save buttons and our extensions.
Our algorithm processes 100k+ new links every day and uses external signals to find the most relevant ones, focusing on timeless pieces.
Our community of active users gets the most relevant links every day, tailored to their interests. They provide feedback via implicit and explicit signals: open, read, listen, share, mark as read, read later, «More/less like this», etc.
Our algorithm uses these internal signals to refine the selection.
In addition, we have expert curators who manually curate niche topics.

The result: lists of the best and most useful articles on hundreds of topics.
How does Refind detect «timeless» pieces?

We focus on pieces with long shelf-lives—not news. We determine «timelessness» via a number of metrics, for example, the consumption pattern of links over time.
How many sources does Refind monitor?

We monitor 10k+ content sources on hundreds of topics—publications, blogs, news sites, newsletters, Substack, Medium, Twitter, etc.
Can I submit a link?

Indirectly, by using Refind and saving links from outside (e.g., via our extensions).
How can I report a problem?

When you're logged-in, you can flag any link via the «More» (...) menu. You can also report problems via email to hello@refind.com
Who uses Refind?

250k+ smart people start their day with Refind. To learn something new. To get inspired. To move forward. Our apps have a 4.9/5 rating.
Is Refind free?
How can I sign up?

Head over to our homepage and sign up by email or with your Twitter or Google account.