The Best of DEV Community
20+ most popular DEV Community articles, as voted by our community.
The Twitter account that launched http://dev.to. Built on @forem 🌱 Available via toot @ThePracticalDev@Fosstodon.org
Trending
These are currently making the rounds on Refind.
I asked some of the biggest programming YouTubers to share their demographics data
Before we get going, let's go over some quick definitions/questions: What does web accessibility...
DEV Community on Accessibility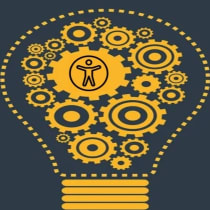 The use of automated accessibility tools has gained massive popularity for its ability to quickly and...
DEV Community on Code Reviews
In my time as a developer, I have given hundreds of code reviews. It's something I learned to enjoy v...
Cross origin resource sharing (CORS) is a browser security mechanism. We will discuss how CORS works, what it's for and how to work with it when accessing resources across origins.
If you're anything like me, the first time you encountered CORS (or Cross-origin resource sharing), all you wanted was for your server to accept those darn ajax requests and be done with it. So you…
Kubernetes is the de facto standard for running containerized applications. Kubernetes (K8s) is an open-source system for automating deployment, scaling, and management of containerized applications.…
What really is at the heart of the DevOps mindset?
DEV Community on Freelancing
If you've been wanting to start freelancing but do not know where to start, this is the perfect artic...
DEV Community on Game Development
A story of epic adventure about writing a game in under 13Kb against all odds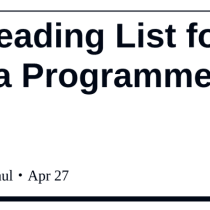 My list of all-time great books for Java programmers covering topics from core Java to best practices, to unit testing, clean code, and Spring framework.
Any fool can write code that a computer can understand. Good programmers write code that humans can understand. - Martin Fowler But the itch to write a high performance code is always there for any…
DEV Community on Javascript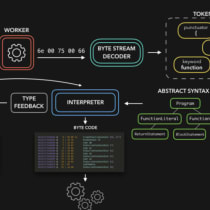 JavaScript is cool (don't @ me), but how can a machine actually understand the code you've written? As JavaScript devs, we usually don't have to deal with compilers ourselves. However, it's definitely…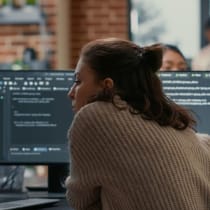 Three years ago, I faced a brutal truth. Up to that point, I had been writing dozens of lines of...
How would common "Gang of Four" design patterns implemented in Kotlin look like?
TL;DR You can use constructor injection of interfaces along with Kotlin delegates to make...
DEV Community on Programming
This article is a follow up of the one I did about the the most recommended startup books of all-time...
productivity tools for developers
Popular
These are some all-time favorites with Refind users.
What is Refind?
Every day Refind picks 5 links from around the web that make you smarter, tailored to your interests. is one of more than 10k sources we monitor.
How does Refind curate?

It's a mix of human and algorithmic curation, following a number of steps:

We monitor 10k+ sources and 1k+ thought leaders on hundreds of topics—publications, blogs, news sites, newsletters, Substack, Medium, Twitter, etc.
In addition, our users save links from around the web using our Save buttons and our extensions.
Our algorithm processes 100k+ new links every day and uses external signals to find the most relevant ones, focusing on timeless pieces.
Our community of active users gets 5 links every day, tailored to their interests. They provide feedback via implicit and explicit signals: open, read, listen, share, add to reading list, save to «Made me smarter», «More/less like this», etc.
Our algorithm uses these internal signals to refine the selection.
In addition, we have expert curators who manually curate niche topics.

The result: lists of the best and most useful articles on hundreds of topics.
How does Refind detect «timeless» pieces?

We focus on pieces with long shelf-lives—not news. We determine «timelessness» via a number of metrics, for example, the consumption pattern of links over time.
How many sources does Refind monitor?

We monitor 10k+ content sources on hundreds of topics—publications, blogs, news sites, newsletters, Substack, Medium, Twitter, etc.
Can I submit a link?

Indirectly, by using Refind and saving links from outside (e.g., via our extensions).
How can I report a problem?

When you're logged-in, you can flag any link via the «More» (...) menu. You can also report problems via email to hello@refind.com
Who uses Refind?

200k+ smart people start their day with Refind. To learn something new. To get inspired. To move forward. Our apps have a 4.9/5 rating.
Is Refind free?
How can I sign up?

Head over to our homepage and sign up by email or with your Twitter or Google account.