The Best of Slate
20+ most popular Slate articles, as voted by our community.
A daily magazine on the web. Listen to Slow Burn: Roe v. Wade, @ApplePodcasts Show of the Year 2022.
Paywall possible
Trending
These are currently making the rounds on Refind.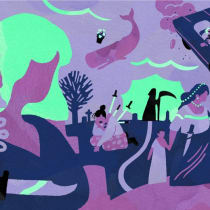 The most tearjerking, hilarious, satisfying, and shocking death scenes in 2,500 years of culture.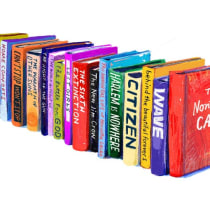 It's time to celebrate the writers who illuminate, investigate, and make sense of the world we live in.
This has been the most controversial reporting topic in my journalistic career.
If one of my students handed in the text ChatGPT generated, they'd get an F.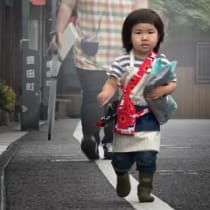 The Netflix show Old Enough! offers a glimpse of an alternate reality.
At first glance the annual Man vs. Horse Marathon, set for June 9 in Wales, seems like a joke sport brought to us by the same brilliant minds behind dw ...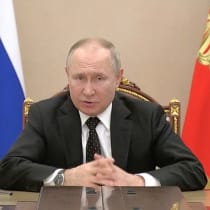 Vladimir Putin didn't always rule his country alone. Now he does, and the dictator appears to care little about the consequences of his actions.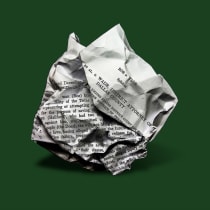 Professors have had enough.
The story is perfect for our harrowing times. But we've been reading it all wrong.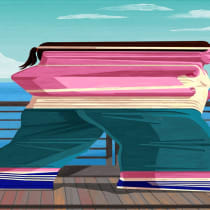 Yes, even if you're competitive.
The pop cultural figures who've changed our world, from movies, television, tweets, hip-hop musicals, and even books.
Hundreds of classic cartoons vanished without warning. How can you raise your kids on favorites you can't access anymore?
Popular
These are some all-time favorites with Refind users.
What is Refind?
Every day Refind picks 5 links from around the web that make you smarter, tailored to your interests. is one of more than 10k sources we monitor.
How does Refind curate?

It's a mix of human and algorithmic curation, following a number of steps:

We monitor 10k+ sources and 1k+ thought leaders on hundreds of topics—publications, blogs, news sites, newsletters, Substack, Medium, Twitter, etc.
In addition, our users save links from around the web using our Save buttons and our extensions.
Our algorithm processes 100k+ new links every day and uses external signals to find the most relevant ones, focusing on timeless pieces.
Our community of active users gets 5 links every day, tailored to their interests. They provide feedback via implicit and explicit signals: open, read, listen, share, add to reading list, save to «Made me smarter», «More/less like this», etc.
Our algorithm uses these internal signals to refine the selection.
In addition, we have expert curators who manually curate niche topics.

The result: lists of the best and most useful articles on hundreds of topics.
How does Refind detect «timeless» pieces?

We focus on pieces with long shelf-lives—not news. We determine «timelessness» via a number of metrics, for example, the consumption pattern of links over time.
How many sources does Refind monitor?

We monitor 10k+ content sources on hundreds of topics—publications, blogs, news sites, newsletters, Substack, Medium, Twitter, etc.
Can I submit a link?

Indirectly, by using Refind and saving links from outside (e.g., via our extensions).
How can I report a problem?

When you're logged-in, you can flag any link via the «More» (...) menu. You can also report problems via email to hello@refind.com
Who uses Refind?

100k+ smart people start their day with Refind. To learn something new. To get inspired. To move forward. Our apps have a 4.9/5 rating.
Is Refind free?
How can I sign up?

Head over to our homepage and sign up by email or with your Twitter or Google account.