The Best of Slate
20+ most popular Slate articles, as voted by our community.
A daily magazine on the web. Subscribe to Slow Burn Season 8: Becoming Justice Thomas—out now.
Paywall possible
Trending
These are currently making the rounds on Refind.
We now seem stuck with a pandemic switch.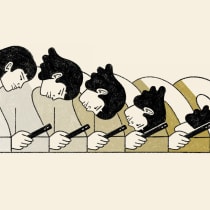 I think I know what's happening.
He wants to share what he thinks—and what he thinks is radioactive.
Maybe he can't help himself. Or maybe he's endorsing antisemitic smears and cursing out advertisers for a reason.
More than 30 years ago, the "French paradox" got America bleary-eyed.
I was morbidly thrilled: I had lived long enough to watch myself die.
At first glance the annual Man vs. Horse Marathon, set for June 9 in Wales, seems like a joke sport brought to us by the same brilliant minds behind dw ...
To twist a French idiom, now it's vélo, boulot, dodo—bike, work, sleep.
Some cyclists refuse to wear helmets on principle. They have their reasons.
«Notably, Walker discovered, motorists and commercial truck drivers in particular afforded less space—not more—to helmeted cyclists.»
The story is perfect for our harrowing times. But we've been reading it all wrong.
A bitter feud over sex, drugs, and power has gone all the way up to the Vatican.
At the Dawn to Dusk to Dawn race, it's not about who wins. It's about who survives.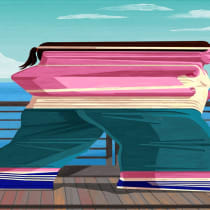 Yes, even if you're competitive.
At a charging station. In the middle of nowhere. Surrounded by cows.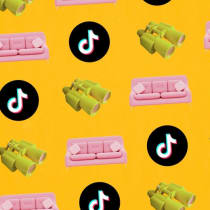 The invasive TikTok sleuthing I experienced was not an isolated instance, but rather the latest manifestation of a large-scale sleuthing culture.
From classic bottle episodes to daring formal experiments, these are the best installments of television that stand up entirely on their own.
For one thing, they're not.
Popular
These are some all-time favorites with Refind users.
What is Refind?
Every day Refind picks the most relevant links from around the web for you. is one of more than 10k sources we monitor.
How does Refind curate?

It's a mix of human and algorithmic curation, following a number of steps:

We monitor 10k+ sources and 1k+ thought leaders on hundreds of topics—publications, blogs, news sites, newsletters, Substack, Medium, Twitter, etc.
In addition, our users save links from around the web using our Save buttons and our extensions.
Our algorithm processes 100k+ new links every day and uses external signals to find the most relevant ones, focusing on timeless pieces.
Our community of active users gets the most relevant links every day, tailored to their interests. They provide feedback via implicit and explicit signals: open, read, listen, share, mark as read, read later, «More/less like this», etc.
Our algorithm uses these internal signals to refine the selection.
In addition, we have expert curators who manually curate niche topics.

The result: lists of the best and most useful articles on hundreds of topics.
How does Refind detect «timeless» pieces?

We focus on pieces with long shelf-lives—not news. We determine «timelessness» via a number of metrics, for example, the consumption pattern of links over time.
How many sources does Refind monitor?

We monitor 10k+ content sources on hundreds of topics—publications, blogs, news sites, newsletters, Substack, Medium, Twitter, etc.
Can I submit a link?

Indirectly, by using Refind and saving links from outside (e.g., via our extensions).
How can I report a problem?

When you're logged-in, you can flag any link via the «More» (...) menu. You can also report problems via email to hello@refind.com
Who uses Refind?

400k+ smart people start their day with Refind. To learn something new. To get inspired. To move forward. Our apps have a 4.9/5 rating.
Is Refind free?
How can I sign up?

Head over to our homepage and sign up by email or with your Twitter or Google account.