The Best of McKinsey & Company
20+ most popular McKinsey & Company articles, as voted by our community.
Since 1926, the trusted advisor to the world's leading businesses, governments, and institutions. 130+ offices in 65+ countries.
Trending
These are currently making the rounds on Refind.
Aviation emissions occur across all lengths of flight, including short haul, where novel, green propulsion can be part of the decarbonization solution.
McKinsey & Company on Business
The COVID-19 outbreak is a human tragedy and has a growing impact on the global economy. This is McKinsey's evolving take on coronavirus' business implications.
While Europe's B2B start-ups are becoming competitive, start-ups, investors, and corporates will need to share expertise and work as partners to realize the region's full entrepreneurial potential.
«Three factors are likely to boost the growth potential of B2B start-ups in Europe: first, they provide great value for money; second, they profit from a mature regional ecosystem; and third, the European business landscape with its need for innovation is fertile ground for growing new innovation champions.»
McKinsey & Company on Digital Transformation
Most digital strategies don't reflect how digital is changing economic fundamentals, industry dynamics, or what it means to compete. Companies should watch out for five pitfalls.
Focus on digital strategy now -- during the coronavirus crisis -- to provide near-term help to employees, customers, and the broad set of stakeholders.
McKinsey & Company on Fintech
AI in banking may be the next big differentiator. Success requires a holistic transformation spanning multiple layers of the organization.
Companies can determine whether they should invest in the blockchain market by focusing on specific use cases and their position.
McKinsey & Company on Future
Generative AI has hit the ground running—so fast that it can feel hard to keep up. Here's a quick take pulled from our top articles and reports on the subject.
Agriculture must embrace a digital, connectivity-fueled transformation in order to overcome increasing demand and several disruptive forces.
McKinsey & Company on Future Of Work
Organizations are clear that postpandemic working will be hybrid. After that, the details get hazy.
McKinsey & Company on Generative AI
Gen AI is evolving at record speed while CEOs are still learning the technology's business value and risks. Here, we offer some of the generative AI essentials.
A chatbot may not take your job—but it will almost certainly change it. Here's how to start thinking about putting gen AI to work for you.
McKinsey & Company on Insurtech
The industry is on the verge of a seismic, tech-driven shift. A focus on four areas can position carriers to embrace this change.
Insurance companies have the opportunity to create new sources of revenue by rethinking their traditional roles and adopting an ecosystem mind-set.
McKinsey & Company on Problem Solving
How to solve problems under uncertainty.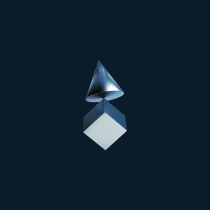 Structured problem solving strategies can be used to address almost any complex challenge in business or public policy.
McKinsey & Company on Remote Work
Better output by working less?
Employees want more certainty about postpandemic working arrangements--even if you don't yet know what to tell them.
McKinsey & Company on Skills
Research has shown that while the need for manual skills will decline, the demand for technological, social and higher cognitive skills will increase.
«We started from four broad skill categories—cognitive, digital, interpersonal, and self-leadership—then identified 13 separate skill groups belonging to those categories.»
Which skills will citizens need in the future? We surveyed 18,000 people in 15 countries to learn more.
Popular
These are some all-time favorites with Refind users.
What is Refind?
Every day Refind picks the most relevant links from around the web for you. is one of more than 10k sources we monitor.
How does Refind curate?

It's a mix of human and algorithmic curation, following a number of steps:

We monitor 10k+ sources and 1k+ thought leaders on hundreds of topics—publications, blogs, news sites, newsletters, Substack, Medium, Twitter, etc.
In addition, our users save links from around the web using our Save buttons and our extensions.
Our algorithm processes 100k+ new links every day and uses external signals to find the most relevant ones, focusing on timeless pieces.
Our community of active users gets the most relevant links every day, tailored to their interests. They provide feedback via implicit and explicit signals: open, read, listen, share, mark as read, read later, «More/less like this», etc.
Our algorithm uses these internal signals to refine the selection.
In addition, we have expert curators who manually curate niche topics.

The result: lists of the best and most useful articles on hundreds of topics.
How does Refind detect «timeless» pieces?

We focus on pieces with long shelf-lives—not news. We determine «timelessness» via a number of metrics, for example, the consumption pattern of links over time.
How many sources does Refind monitor?

We monitor 10k+ content sources on hundreds of topics—publications, blogs, news sites, newsletters, Substack, Medium, Twitter, etc.
Can I submit a link?

Indirectly, by using Refind and saving links from outside (e.g., via our extensions).
How can I report a problem?

When you're logged-in, you can flag any link via the «More» (...) menu. You can also report problems via email to hello@refind.com
Who uses Refind?

400k+ smart people start their day with Refind. To learn something new. To get inspired. To move forward. Our apps have a 4.9/5 rating.
Is Refind free?
How can I sign up?

Head over to our homepage and sign up by email or with your Twitter or Google account.