The Best of HubSpot
10+ most popular HubSpot articles, as voted by our community.
Get in your CRM era. The easy-to-use CRM to scale your business.
HubSpot on Content Marketing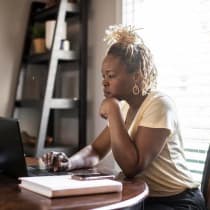 Wondering what elements make up a successful blog post? We reviewed the top 8 blog posts on the Marketing Blog in 2022 to find out.
HubSpot on Influencer Marketing
You've heard of influencer marketing, but have you heard of micro-influencers? Learn more about the new social media advertising strategy all over Instagram.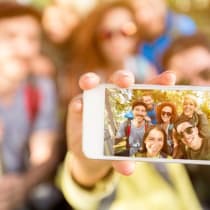 Influencer marketing is a popular but often misunderstood term. So, what does it look like? Let these 13 examples explain and inspire.
Color psychology and its role in buyer decision-making are fascinating elements of marketing. But how can such nuance be quantified? Well, look no further.
Use these bots to automate parts of the marketing process, so you can spend less time on repetitive tasks and more time running your business.
Learn how Steve Jobs managed to sway the world using simple yet powerful persuasion strategies that you can apply in your own life.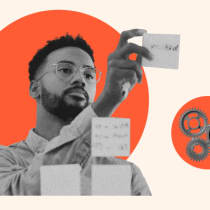 Check out our new report to uncover how sales professionals feel about AI, how they're using it, and the impact it will have in the future.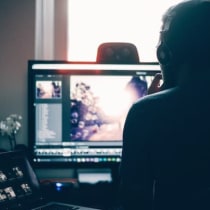 If you're operating on a shoestring budget, you might not be able to afford video editing software. So what's a video marketer to do without editing software? Fortunately, YouTube offers a web-based video editor that is completely free and accessible through its platform.
HubSpot on Visual Communication
Take your DIY design skills to the next level by getting a crash course in typography.
HubSpot on Youtube Marketing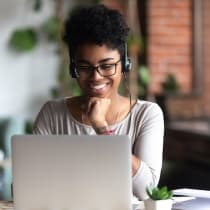 Discover how YouTube determines what a view is and how they're counted.
Popular
These are some all-time favorites with Refind users.
What is Refind?
Every day Refind picks the most relevant links from around the web for you. is one of more than 10k sources we monitor.
How does Refind curate?

It's a mix of human and algorithmic curation, following a number of steps:

We monitor 10k+ sources and 1k+ thought leaders on hundreds of topics—publications, blogs, news sites, newsletters, Substack, Medium, Twitter, etc.
In addition, our users save links from around the web using our Save buttons and our extensions.
Our algorithm processes 100k+ new links every day and uses external signals to find the most relevant ones, focusing on timeless pieces.
Our community of active users gets the most relevant links every day, tailored to their interests. They provide feedback via implicit and explicit signals: open, read, listen, share, mark as read, read later, «More/less like this», etc.
Our algorithm uses these internal signals to refine the selection.
In addition, we have expert curators who manually curate niche topics.

The result: lists of the best and most useful articles on hundreds of topics.
How does Refind detect «timeless» pieces?

We focus on pieces with long shelf-lives—not news. We determine «timelessness» via a number of metrics, for example, the consumption pattern of links over time.
How many sources does Refind monitor?

We monitor 10k+ content sources on hundreds of topics—publications, blogs, news sites, newsletters, Substack, Medium, Twitter, etc.
Can I submit a link?

Indirectly, by using Refind and saving links from outside (e.g., via our extensions).
How can I report a problem?

When you're logged-in, you can flag any link via the «More» (...) menu. You can also report problems via email to hello@refind.com
Who uses Refind?

250k+ smart people start their day with Refind. To learn something new. To get inspired. To move forward. Our apps have a 4.9/5 rating.
Is Refind free?
How can I sign up?

Head over to our homepage and sign up by email or with your Twitter or Google account.