The Best of Gary Marcus
10+ most popular Gary Marcus articles, as voted by our community.
Scientist, entrepreneur, bestselling author, TED speaker, and host of Humans versus Machines
Trending
These are currently making the rounds on Refind.
Breathless predictions about Artificial General Intelligence (AGI) are nothing new; they still aren't true
Gary Marcus on Artificial Intelligence
Superintelligence may or may not be imminent. But there's a lot to be worried about, either way.
Five reasons why including ChatGPT in your list of authors is a bad idea
Shared by 283, including Albert Ràfols, Bob E. Hayes, Lily Ray 😏, Steven Pinker, Stefan Diepolder
I don't usually write about business deals, much less about rumors about business deals, but this one has me scratching my head, and and is actually super relevant to how people on the inside - both…
How GPT-4 fits into the larger tapestry of the quest for artificial general intelligence
How sewers of lies could spell the end of web search
I will always remember today (my birthday no less), February 8, 2023, as the day in which a chatbot-induced hallucination cost Alphabet $100 billion. But I will also remember it as the week in which…
Gary Marcus on Machine Learning
and why (a) large language models are so prone to fabricating misinformation and (b) DALL-E is no super-genius
Are large language models a good model of *human* language?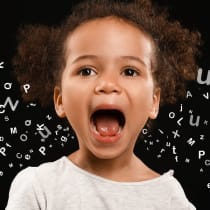 Sure, kids imitate their parents, but that's just a small part of the story
Gary Marcus on Technology
A time capsule of AI thought leaders in 2022 gives us a lot to think about, going forward
«four key aspects of thought that we ought to expect from any intelligent machine: reasoning, abstraction, compositionality, and factuality.»
A week ago, the New York Times gushed about Bing, heralding a revolution. The internet doesn't seem convinced
Popular
These are some all-time favorites with Refind users.
What is Refind?
Every day Refind picks the most relevant links from around the web for you. is one of more than 10k sources we monitor.
How does Refind curate?

It's a mix of human and algorithmic curation, following a number of steps:

We monitor 10k+ sources and 1k+ thought leaders on hundreds of topics—publications, blogs, news sites, newsletters, Substack, Medium, Twitter, etc.
In addition, our users save links from around the web using our Save buttons and our extensions.
Our algorithm processes 100k+ new links every day and uses external signals to find the most relevant ones, focusing on timeless pieces.
Our community of active users gets the most relevant links every day, tailored to their interests. They provide feedback via implicit and explicit signals: open, read, listen, share, mark as read, read later, «More/less like this», etc.
Our algorithm uses these internal signals to refine the selection.
In addition, we have expert curators who manually curate niche topics.

The result: lists of the best and most useful articles on hundreds of topics.
How does Refind detect «timeless» pieces?

We focus on pieces with long shelf-lives—not news. We determine «timelessness» via a number of metrics, for example, the consumption pattern of links over time.
How many sources does Refind monitor?

We monitor 10k+ content sources on hundreds of topics—publications, blogs, news sites, newsletters, Substack, Medium, Twitter, etc.
Can I submit a link?

Indirectly, by using Refind and saving links from outside (e.g., via our extensions).
How can I report a problem?

When you're logged-in, you can flag any link via the «More» (...) menu. You can also report problems via email to hello@refind.com
Who uses Refind?

300k+ smart people start their day with Refind. To learn something new. To get inspired. To move forward. Our apps have a 4.9/5 rating.
Is Refind free?
How can I sign up?

Head over to our homepage and sign up by email or with your Twitter or Google account.