The Best of Financial Times
20+ most popular Financial Times articles, as voted by our community.
The best of FT journalism, including breaking news and analysis. Follow @ftopinion @ftweekend and @ftworldnews for more from the Financial Times
Expect paywall
New this Week
These are fresh off the press.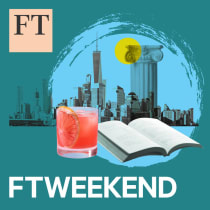 Receive free FT Weekend podcast updatesWe'll send you a myFT Daily Digest email rounding up the latest FT Weekend podcast news every morning.Your browser does not support playing this file but you can…
Trending
These are currently making the rounds on Refind.
Financial Times on Artificial Intelligence
Amateur Kellin Pelrine exploited weakness in systems that have otherwise dominated board game's grandmasters
I've invested in more than 50 artificial intelligence start-ups. What I've seen worries me
Financial Times on Big Data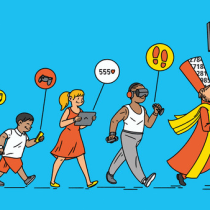 For thousands of years humans believed that authority came from the gods. Then, during the modern era, humanism gradually shifted authority from deities to people. Jean-Jacques Rousseau summed up this revolution in Emile, his 1762 treatise on
With the proliferation of smart speakers, turning spreadsheets into sound could be the next big thing in data presentation
Financial Times on Business
Soaring executive pay is prompting resistance from those who believe business should play a role in shaping a fairer, more equitable society
The executive will take over a thriving brand in her biggest operational role yet
Rich citizens fearing high taxes and personal safety move capital out of country and arrange residences overseas
After demo, no one knows if Ernie can compete with ChatGPT.
Financial Times on Economy
The libertarian professor is on a mission to inform and educate so that people can make themselves more productive
Demographic changes and deglobalisation will keep inflation higher than policymakers were used to pre-pandemic
Financial Times on Insurtech
Links between traditional insurers and new players are critical for both
Financial Times on Poetry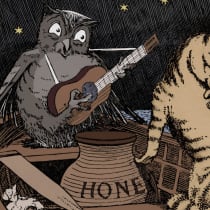 Shall I compare thee to a catastrophe? The nation's favourites — with a twist
Financial Times on Quantum Computing
We don't know when. We don't know who will get there first. But Q-day will happen — and it will change the world as we know it
Researchers say their quantum computer has calculated an impossible problem for ordinary machines
Financial Times on Russia
As the west focuses on oligarchs, a far smaller group has its grip on true power in Moscow. Who are the siloviki — and what motivates them?
Moscow's initial hopes of lightning-fast victory foundered in face of fierce opposition and its own shortcomings
Popular
These are some all-time favorites with Refind users.
What is Refind?
Every day Refind picks the most relevant links from around the web for you. is one of more than 10k sources we monitor.
How does Refind curate?

It's a mix of human and algorithmic curation, following a number of steps:

We monitor 10k+ sources and 1k+ thought leaders on hundreds of topics—publications, blogs, news sites, newsletters, Substack, Medium, Twitter, etc.
In addition, our users save links from around the web using our Save buttons and our extensions.
Our algorithm processes 100k+ new links every day and uses external signals to find the most relevant ones, focusing on timeless pieces.
Our community of active users gets the most relevant links every day, tailored to their interests. They provide feedback via implicit and explicit signals: open, read, listen, share, mark as read, read later, «More/less like this», etc.
Our algorithm uses these internal signals to refine the selection.
In addition, we have expert curators who manually curate niche topics.

The result: lists of the best and most useful articles on hundreds of topics.
How does Refind detect «timeless» pieces?

We focus on pieces with long shelf-lives—not news. We determine «timelessness» via a number of metrics, for example, the consumption pattern of links over time.
How many sources does Refind monitor?

We monitor 10k+ content sources on hundreds of topics—publications, blogs, news sites, newsletters, Substack, Medium, Twitter, etc.
Can I submit a link?

Indirectly, by using Refind and saving links from outside (e.g., via our extensions).
How can I report a problem?

When you're logged-in, you can flag any link via the «More» (...) menu. You can also report problems via email to hello@refind.com
Who uses Refind?

200k+ smart people start their day with Refind. To learn something new. To get inspired. To move forward. Our apps have a 4.9/5 rating.
Is Refind free?
How can I sign up?

Head over to our homepage and sign up by email or with your Twitter or Google account.