The Best of Financial Times
20+ most popular Financial Times articles, as voted by our community.
The best of FT journalism, including breaking news and analysis. Follow @ftopinion @ftweekend and @ftworldnews for more from the Financial Times
Expect paywall
Trending
These are currently making the rounds on Refind.
For the first time ever, SIS officers reveal why women often make the best spies for our times
Tech founders seek creative financing solutions to sustain their businesses as venture capital dries up
Inside the increasingly perilous quest to get battery-powered aircraft off the ground
Financial Times on Big Data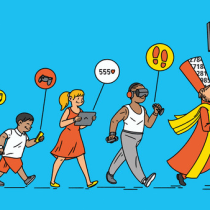 For thousands of years humans believed that authority came from the gods. Then, during the modern era, humanism gradually shifted authority from deities to people. Jean-Jacques Rousseau summed up this revolution in Emile, his 1762 treatise on
With the proliferation of smart speakers, turning spreadsheets into sound could be the next big thing in data presentation
Financial Times on Business
Soaring executive pay is prompting resistance from those who believe business should play a role in shaping a fairer, more equitable society
The executive will take over a thriving brand in her biggest operational role yet
Financial Times on Criticism
It really is possible to get better at giving — and receiving — constructive criticism
Financial Times on Macroeconomics
The view is spreading that the mainstream needs deep reform
Financial Times on Podcasts
The pod has replaced the TV drama as a way of not reading and feeling good about it
Financial Times on Poetry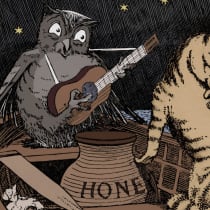 Shall I compare thee to a catastrophe? The nation's favourites — with a twist
Financial Times on Russia
As the west focuses on oligarchs, a far smaller group has its grip on true power in Moscow. Who are the siloviki — and what motivates them?
Moscow's initial hopes of lightning-fast victory foundered in face of fierce opposition and its own shortcomings
Financial Times on Science
Net energy gain indicates technology could provide an abundant zero-carbon alternative to fossil fuels
There's a chance to free medical innovation from the unintended consequences of the regulation
Popular
These are some all-time favorites with Refind users.
What is Refind?
Every day Refind picks 5 links from around the web that make you smarter, tailored to your interests. is one of more than 10k sources we monitor.
How does Refind curate?

It's a mix of human and algorithmic curation, following a number of steps:

We monitor 10k+ sources and 1k+ thought leaders on hundreds of topics—publications, blogs, news sites, newsletters, Substack, Medium, Twitter, etc.
In addition, our users save links from around the web using our Save buttons and our extensions.
Our algorithm processes 100k+ new links every day and uses external signals to find the most relevant ones, focusing on timeless pieces.
Our community of active users gets 5 links every day, tailored to their interests. They provide feedback via implicit and explicit signals: open, read, listen, share, add to reading list, save to «Made me smarter», «More/less like this», etc.
Our algorithm uses these internal signals to refine the selection.
In addition, we have expert curators who manually curate niche topics.

The result: lists of the best and most useful articles on hundreds of topics.
How does Refind detect «timeless» pieces?

We focus on pieces with long shelf-lives—not news. We determine «timelessness» via a number of metrics, for example, the consumption pattern of links over time.
How many sources does Refind monitor?

We monitor 10k+ content sources on hundreds of topics—publications, blogs, news sites, newsletters, Substack, Medium, Twitter, etc.
Can I submit a link?

Indirectly, by using Refind and saving links from outside (e.g., via our extensions).
How can I report a problem?

When you're logged-in, you can flag any link via the «More» (...) menu. You can also report problems via email to hello@refind.com
Who uses Refind?

100k+ smart people start their day with Refind. To learn something new. To get inspired. To move forward. Our apps have a 4.9/5 rating.
Is Refind free?
How can I sign up?

Head over to our homepage and sign up by email or with your Twitter or Google account.