The Best of Department of Product
10+ most popular Department of Product articles, as voted by our community.
Empowering the people who build tech products. Join 34,000+ from Netflix, Spotify, Google, Apple and more: 👉 http://departmentofproduct.substack.com
Department of Product on Microservices
One of the first introductions product manager might get into the world of architectural design is the concept of microservices. But what exactly are they?
Department of Product on Product Design
As a product team, you have specialized needs that can be solved by NLP systems. For example, how do you offer your customers a customized search engine, in which they can quickly search items in your…
Department of Product on Product Management
When a company grows quickly, it undergoes stress. The faster the growth, the more the stress. Structure can make the situation better, but only if it is designed correctly for growth. Good structure…
If you've ever had the joys of working in both an early stage startup and a large corporation, you'll understand the difference between a company with an operating cadence of 'run' and a company with…
Department of Product on Saas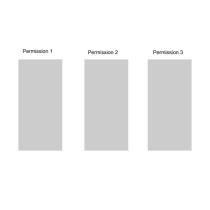 In order to allow users of your product to manage the people who use it you'll need to build some form of permissions system. But building permissions sounds a lot easier than it is.
With ad-funded models increasingly looking like a risky strategic decision for some product verticals at least, consumers have shown more willingness to pay for digital products and services they feel…
Department of Product on Web3
Web3 has become one of the most talked-about concepts today. Just try to count how many times "crypto", "NFTs", or "DeFi" appear on your Twitter timeline. To many people, Web3 is just another…
Popular
These are some all-time favorites with Refind users.
What is Refind?
Every day Refind picks the most relevant links from around the web for you. is one of more than 10k sources we monitor.
How does Refind curate?

It's a mix of human and algorithmic curation, following a number of steps:

We monitor 10k+ sources and 1k+ thought leaders on hundreds of topics—publications, blogs, news sites, newsletters, Substack, Medium, Twitter, etc.
In addition, our users save links from around the web using our Save buttons and our extensions.
Our algorithm processes 100k+ new links every day and uses external signals to find the most relevant ones, focusing on timeless pieces.
Our community of active users gets the most relevant links every day, tailored to their interests. They provide feedback via implicit and explicit signals: open, read, listen, share, mark as read, read later, «More/less like this», etc.
Our algorithm uses these internal signals to refine the selection.
In addition, we have expert curators who manually curate niche topics.

The result: lists of the best and most useful articles on hundreds of topics.
How does Refind detect «timeless» pieces?

We focus on pieces with long shelf-lives—not news. We determine «timelessness» via a number of metrics, for example, the consumption pattern of links over time.
How many sources does Refind monitor?

We monitor 10k+ content sources on hundreds of topics—publications, blogs, news sites, newsletters, Substack, Medium, Twitter, etc.
Can I submit a link?

Indirectly, by using Refind and saving links from outside (e.g., via our extensions).
How can I report a problem?

When you're logged-in, you can flag any link via the «More» (...) menu. You can also report problems via email to hello@refind.com
Who uses Refind?

250k+ smart people start their day with Refind. To learn something new. To get inspired. To move forward. Our apps have a 4.9/5 rating.
Is Refind free?
How can I sign up?

Head over to our homepage and sign up by email or with your Twitter or Google account.