The Best of CBS News
10+ most popular CBS News articles, as voted by our community.
Your source for original reporting and trusted news. 📺 CBS | Streaming on the CBS News app | @ParamountPlus
A handful of ads fumbled their chance to charm one of the biggest TV audiences of the year, marketing experts say.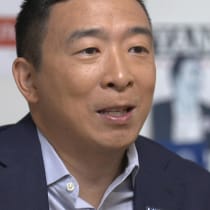 The entrepreneur, first-time politician and sometimes off-color Democratic presidential candidate talks about his longshot campaign, universal basic income, and our nation's economic transformation
A new lawsuit alleges that Amazon shoppers are paying more for Apple products due to an agreement between the two companies.
CBS News on Climate Crisis
Research shows most youth are "extremely worried" about climate change. Kids and young adults who struggle with climate anxiety can perceive they have no future or that humanity is doomed.
In a previous interview with "60 Minutes," Gates said, "I probably have one of the highest greenhouse gas footprints on the planet" and that his "personal flying alone is gigantic."
CBS News on Future Of Cars
Some electric car owners around the U.S. have experienced sticker shock charging their vehicles. Here's why.
If you are willing to wheel a tree in and out of your house (or heated patio) twice a year, welcome to the wide world of container tree options.
Judge rejects Trump administration action that would have scrapped a landmark court agreement on the treatment of migrant children and families in custody
Volunteers at some of the country's leading medical research centers are going through intense therapy and six-hour psychedelic journeys deep into their minds to do things like quit smoking and worry…
The founder of the most successful hedge fund in the world tells 60 Minutes he thinks "the American dream is lost," in a special interview. Sunday at 7 p.m. ET/PT on CBS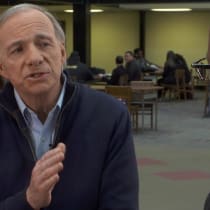 The founder of the most successful hedge fund in the world says capitalism needs to be reformed and that the American dream is lost
Popular
These are some all-time favorites with Refind users.
What is Refind?
Every day Refind picks the most relevant links from around the web for you. is one of more than 10k sources we monitor.
How does Refind curate?

It's a mix of human and algorithmic curation, following a number of steps:

We monitor 10k+ sources and 1k+ thought leaders on hundreds of topics—publications, blogs, news sites, newsletters, Substack, Medium, Twitter, etc.
In addition, our users save links from around the web using our Save buttons and our extensions.
Our algorithm processes 100k+ new links every day and uses external signals to find the most relevant ones, focusing on timeless pieces.
Our community of active users gets the most relevant links every day, tailored to their interests. They provide feedback via implicit and explicit signals: open, read, listen, share, mark as read, read later, «More/less like this», etc.
Our algorithm uses these internal signals to refine the selection.
In addition, we have expert curators who manually curate niche topics.

The result: lists of the best and most useful articles on hundreds of topics.
How does Refind detect «timeless» pieces?

We focus on pieces with long shelf-lives—not news. We determine «timelessness» via a number of metrics, for example, the consumption pattern of links over time.
How many sources does Refind monitor?

We monitor 10k+ content sources on hundreds of topics—publications, blogs, news sites, newsletters, Substack, Medium, Twitter, etc.
Can I submit a link?

Indirectly, by using Refind and saving links from outside (e.g., via our extensions).
How can I report a problem?

When you're logged-in, you can flag any link via the «More» (...) menu. You can also report problems via email to hello@refind.com
Who uses Refind?

250k+ smart people start their day with Refind. To learn something new. To get inspired. To move forward. Our apps have a 4.9/5 rating.
Is Refind free?
How can I sign up?

Head over to our homepage and sign up by email or with your Twitter or Google account.