The Best of Benedict Evans
20+ most popular Benedict Evans articles, as voted by our community.
Trying to work out what's going on, and what happens next. Mostly tech.
Trending
These are currently making the rounds on Refind.
I was on Twitter since 2007, and built a meaningful part of my career on it, and I won't be posting at all for the foreseeable future
We're clearly going to be arguing about the size, power and market share of large technology companies a great deal in the next couple of years. Many of the underlying concerns we have around…
Benedict Evans on Ecommerce
Close to three quarters of all the adults on earth now have a smartphone, and most of the rest will get one in the next few years. However, the use of this connectivity is still only just beginning. Ecommerce is still only a small fraction of retail spending, and many other areas that will be transf
The Covid Rotation turns, and ecommerce penetration is back to the trend line. But which trend line, and which penetration?
Benedict Evans on Gadgets
We all know, I think, that there are now far more smartphones than PCs, and we all know that there are far more people online now than there used to be, and we also, I think, mostly know that big tech…
Benedict Evans on Machine Learning
We're now four or five years into the current explosion of machine learning, and pretty much everyone has heard of it, and every big company is working on projects around 'AI'. We know this is a Next Big Thing. I don't think, though, that we yet have a settled sense of quite what machine learning -
Benedict Evans on Metaverse
"Metaverse' is the buzzword of the moment, yet it doesn't really exist as more than a label on a whiteboard, and many of the ideas it tries to combine might not happen, or not like that. This might be…
«history teaches us nothing except that something will happen.»
Your boss wants a metaverse strategy, but what would that be, and what does metaverse even mean? If we strip away the noise, what can we say about this, and what can we predict?
Benedict Evans on Microsoft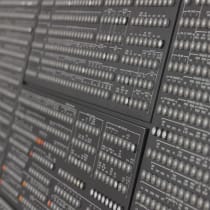 A big rich company, a company that dominates the market for its product, and a company that dominates the broader tech industry are three quite different things. Market cap isn't power. IBM ruled…
WHAT DO WE WANT? Natural language processing! WHEN DO WE WANT IT? Sorry, when do we want what? — Benedict Evans (@BenedictEvans) January 22, 2017 Voice is a Big Deal in tech this year. Amazon has probably sold 10m Echos, you couldn't move for Alexa partnerships at CES,
Amazon sold close to $40bn of advertising last year - bigger than Prime, bigger than the entire global newspaper industry and probably more profitable than AWS. But is this really advertising, rent,…
Benedict Evans on Technology
For its first two decades, the consumer internet was American - American companies, products, attitudes and laws set the agenda. That's not so true anymore - there are more smartphones in China than…
"Our vision is that VR / AR will be the next major computing platform after mobile in about 10 years. It can be even more ubiquitous than mobile - especially once we reach AR - since you can have it…
Benedict Evans on Venture Capital
Presentations by Benedict Evans: Standing on the Shoulders of Giants, The End of the Beginning and Mobile is Eating the world.
As we pass 2.5bn smartphones on earth and head towards 5bn, and mobile moves from creation to deployment, the questions change. What's the state of the smartphone, machine learning and 'GAFA', and what can we build as we stand on the shoulders of giants?
Popular
These are some all-time favorites with Refind users.
What is Refind?
Every day Refind picks the most relevant links from around the web for you. is one of more than 10k sources we monitor.
How does Refind curate?

It's a mix of human and algorithmic curation, following a number of steps:

We monitor 10k+ sources and 1k+ thought leaders on hundreds of topics—publications, blogs, news sites, newsletters, Substack, Medium, Twitter, etc.
In addition, our users save links from around the web using our Save buttons and our extensions.
Our algorithm processes 100k+ new links every day and uses external signals to find the most relevant ones, focusing on timeless pieces.
Our community of active users gets the most relevant links every day, tailored to their interests. They provide feedback via implicit and explicit signals: open, read, listen, share, mark as read, read later, «More/less like this», etc.
Our algorithm uses these internal signals to refine the selection.
In addition, we have expert curators who manually curate niche topics.

The result: lists of the best and most useful articles on hundreds of topics.
How does Refind detect «timeless» pieces?

We focus on pieces with long shelf-lives—not news. We determine «timelessness» via a number of metrics, for example, the consumption pattern of links over time.
How many sources does Refind monitor?

We monitor 10k+ content sources on hundreds of topics—publications, blogs, news sites, newsletters, Substack, Medium, Twitter, etc.
Can I submit a link?

Indirectly, by using Refind and saving links from outside (e.g., via our extensions).
How can I report a problem?

When you're logged-in, you can flag any link via the «More» (...) menu. You can also report problems via email to hello@refind.com
Who uses Refind?

300k+ smart people start their day with Refind. To learn something new. To get inspired. To move forward. Our apps have a 4.9/5 rating.
Is Refind free?
How can I sign up?

Head over to our homepage and sign up by email or with your Twitter or Google account.