Niklaus's links on Technology.
Pick your expertise, browse through the topics and interact with the charts. Want to know more? Most popular
It's always a bad idea to add people to groups without their consent.
The first month of 2017 has been jam-packed with exciting product launches—from fast electric cars to AI-powered time tracking apps to a…
As a Twitter user, I've grown frustrated with its interface. As a product designer, I thought it would be an interesting exercise to see how I could improve it. And since Twitter seems to struggle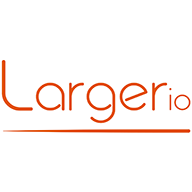 Find out the technologies used on any website. Build your leads list based on that.
Sideways dictionary — it's like a dictionary, but using analogies instead of definitions. Use it as a tool for finding and sharing helpful analogies to explain technological ideas. Because if ever