Niklaus's links on Performance.
Animating elements in your mobile applications is easy.
Why Performance Is Important Web performance optimization is important because it directly impacts user experience and page metrics. You can pack as many micro-interactions, animations and beautiful&h
A site isn't well-designed unless the user is satisfied with their experience, the overlooked aspect of this experience is performance.
A post by Zach Leatherman (zachleat), a Front End Engineer.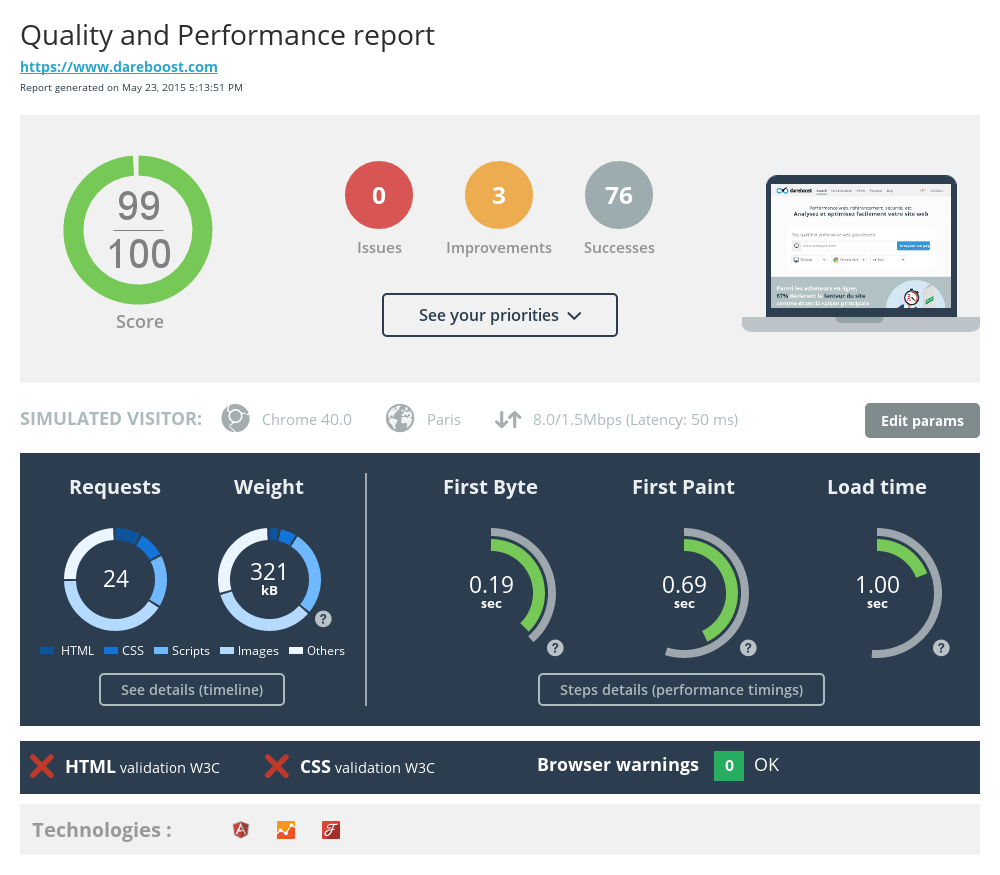 DareBoost is an online tool to test, analyze and monitor your website: speed, SEO, quality, security. All you need for website optimization in a single service.