Martina Bürge
Berät, bloggt und twittert Frisches rund um Online PR, Medien und Kommunikation.
Forget everything you used to know about SEO. Today's algorithms want great content, and in this e-book, we're going to tell you how to give it to them.
Sind Backlinks noch relevant? Wie soll man Keywords nutzen? Braucht es SEO überhaupt? In diesem Blogbeitrag setzen wir uns mit der Zukunft von SEO auseinander.
There are seven major themes driving search today, according Rand Fishkin, the flamboyant founder of search engine strategy and tools vendor Moz. And to no one's surprise, many of them are frustra
If we can agree that the ultimate purpose of marketing is to attract attention and generate interest, then combining SEO and content marketing is a no-brainer for smart brands and marketers. SEO is&he
Traditional keyword research focuses on discovery, leaving you with a pile of keywords and a lot of guesswork to prioritize them. What if there were a better way? I explore four metrics you can use to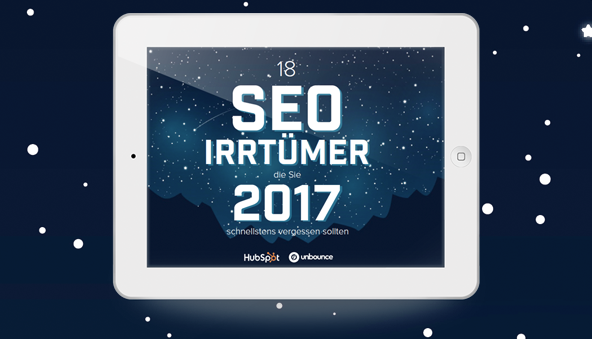 Laden Sie diesen Leitfaden mit 18 SEO-Mythen, die 2017 einfach nicht mehr funktionieren, herunter und verschwenden Sie Ihre Zeit nicht länger mit veralteten SEO-Strategien.