Martina Bürge
Berät, bloggt und twittert Frisches rund um Online PR, Medien und Kommunikation.
Do we really have to spend so much time defining customer personas? The question came up during a recent customer journey mapping workshop with a B2B organization. Some considered the amount of time s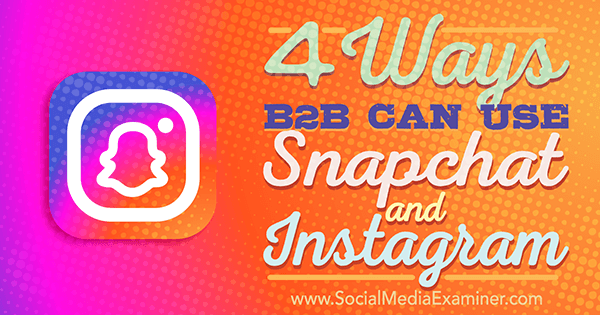 Wondering if your business can benefit from Snapchat or Instagram? Discover four ways B2B can use Snapchat and Instagram.
 As a B2B marketer, how do you move beyond just providing support, so you can truly focus on creating great customer experiences at every
Alle wollen sie als Fürsprecher: Influencer, die man früher Multiplikatoren nannte. Marken und Händler werben längst kräftig mit YouTube-Stars, Instagram-Lieblingen und reichweitenstarken Bloggern. Wa
Announcing The Accountable Content Series, a new program from Contently where we'll explore how content can deliver measurable brand and business outcomes.