Martina Bürge
Berät, bloggt und twittert Frisches rund um Online PR, Medien und Kommunikation.
Martina's links on Slack.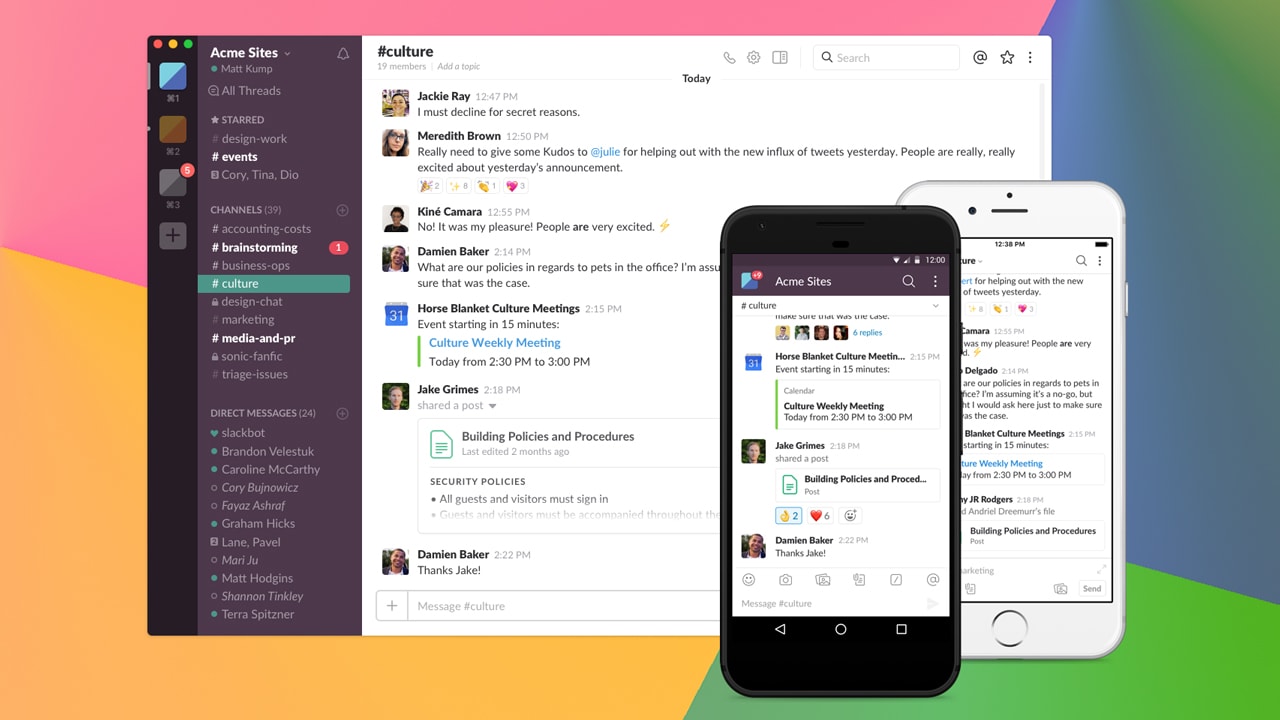 These next-level features, options, and shortcuts will save you time and turn Slack into a productivity powerhouse.
Slack ist ein mächtiges Tool, das nicht nur als Messenger genutzt werden, sondern auch E-Mail und Kalender zum Teil ersetzen kann. Um die zahlreichen Features von Slack nutzen zu können, haben wir für
These shortcuts can save you time and make using Slack easier.
II: Thou shalt not introduce thyself with "hi" at the start of every direct message.
Slack brings all your communication together in one place. It's real-time messaging, archiving and search for modern teams.