Martina Bürge
Berät, bloggt und twittert Frisches rund um Online PR, Medien und Kommunikation.
Martina's links on Mobile.
From all-new upstarts to dramatically improved old favorites, these apps for phones, tablets, PCs, and the web offer something for everyone.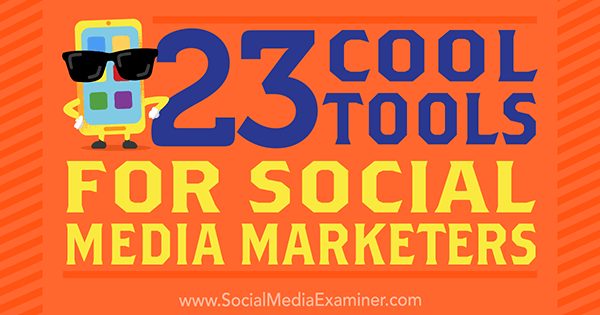 Looking for apps to add to your social media marketing toolbox? Discover 23 tools shared in the Social Media Marketing podcast's Discovery of the Week.
Wir verbringen die meiste Zeit in sozialen Netzwerken. Auf WhatsApp und Facebook ist die Nutzungsfrequenz am höchsten und liegt klar vor YouTube & Instagram
If we can agree that the ultimate purpose of marketing is to attract attention and generate interest, then combining SEO and content marketing is a no-brainer for smart brands and marketers. SEO is&he
The About Us page is known for being the epitome of corporate boredom, but a few brands have figured out how to turn it into a crucial content asset.