Teodora Urdeva , Communications / Digital Marketing Professional
Guter Content kostet Geld. Schlechter Content kostet mehr. Investierst Du in die richtigen Inhalte, macht sich das mit mehr Traffic, besseren Rankings und gutem Markenimage bezahlt. Aber was braucht&h
Noch immer gibt es bei der Vielzahl an SEO-Strategien viele, deren Verfallsdatum lange überschritten ist, die aber dennoch immer wieder auftauchen.
Bevor die Kunden überhaupt Waren bestellen, müssen sie den Online-Shop erst einmal finden. Suchmaschinenoptimierung gehört deswegen gerade auch für kleinere Shops zum Pflichtprogramm. Aber wonach such
How long does it take to get your pages to rank in Google? This infographic provides an overview of what you can expect.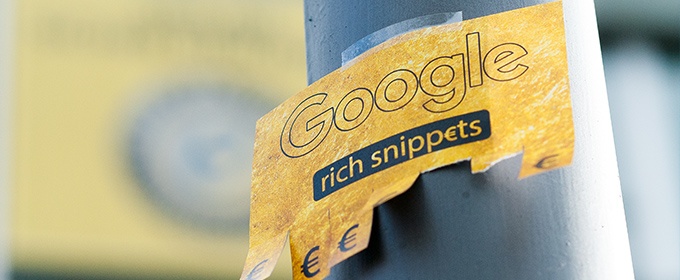 - - - Rich Snippets fügen den Suchergebnissen wichtige Informationen hinzu und sorgen so für mehr Aufmerksamkeit unter Ihren potenziellen Kunden. - - -