Jesse Semchuck
Problem solver, doer, and data storyteller. I share well with others. (Twitter only) Director of Search, Display, and Performance Marketing @
LifeOnPurple
.
Publishers' "pivot to video" was driven largely by a belief that if Facebook was seeing users, in massive numbers, shift to video from text, the trend must be real.
Meet the liberal group that's running a new breed of digital campaign.
It's passive zombie-feed scrolling, not active communication with friends, that hurts our health, according to studies Facebook has been pointing to for the last seven months. Yet it's treating all ou
Today, Google, Facebook, Microsoft and Twitter joined to announce a new standards initiative called the Data Transfer Project, designed as a new way to move data between platforms.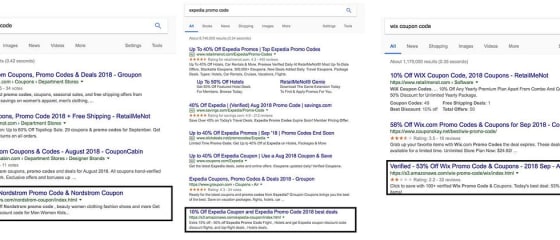 Quick Intro to the World of SEO, Affiliate Marketing, and Amazon S3
Learn how to get higher rankings with this SEO checklist designed for 2018.
Google Correlate has been around since 2011, yet is still an overlooked keyword research tool. Here's a comprehensive guide to Google Correlate.
Want to learn SEO? Enhance your SEO skills in minutes with this expert-written guide.