9 Best Articles on Teamwork
The most useful articles on teamwork from around the web—beginners to advanced—curated by thought leaders and our community. We focus on timeless pieces and update the list whenever we discover new, must-read articles or videos—make sure to bookmark and revisit this page.
Top 5 Teamwork Articles
At a glance: these are the articles that have been most read, shared, and saved on teamwork by Refind users in 2023 so far.
Companies certainly hold lots of meetings. However, having more meetings does not necessarily equal more collaboration and better teamwork. Also, more meetings does not automatically ensure better…
«Finally, most teams at P4Q hold quick daily meetings to see how they are performing against set goals (similar to stand-up meetings in Agile, for example).»
Short Articles
Short on time? Check out these useful short articles on teamwork—all under 10 minutes.
Long Articles
These are some of the most-read long-form articles on teamwork.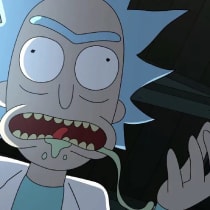 Our resident genius, our Dr. Jekyll, explosively completed his transformation into Mr. Hyde.
Healthy, productive teams have to be able to talk. When members can't candidly share concerns and questions, teamwork suffers, performance falters and the effects can snowball. Professors Ginka Toegel and Jean-Louis Barsoux of the Swiss-based International Institute for Management Development have studied team effectiveness and group dynamics in sports teams, orchestras, medical teams and even a hostage negotiation team. Writing for the MIT Sloan Management Review, Toegel and Barsoux delve into the causes and consequences of "undiscussable" subjects and offer proven cures.
Too much teamwork exhausts employees and saps productivity. Here's how to avoid it.
What is Refind?
Every day Refind picks the most relevant links from around the web for you. Picking only a handful of links means focusing on what's relevant and useful. We favor timeless pieces—links with long shelf-lives, articles that are still relevant one month, one year, or even ten years from now. These lists of the best resources on any topic are the result of years of careful curation.
How does Refind curate?

It's a mix of human and algorithmic curation, following a number of steps:

We monitor 10k+ sources and 1k+ thought leaders on hundreds of topics—publications, blogs, news sites, newsletters, Substack, Medium, Twitter, etc.
In addition, our users save links from around the web using our Save buttons and our extensions.
Our algorithm processes 100k+ new links every day and uses external signals to find the most relevant ones, focusing on timeless pieces.
Our community of active users gets the most relevant links every day, tailored to their interests. They provide feedback via implicit and explicit signals: open, read, listen, share, mark as read, read later, «More/less like this», etc.
Our algorithm uses these internal signals to refine the selection.
In addition, we have expert curators who manually curate niche topics.

The result: lists of the best and most useful articles on hundreds of topics.
How does Refind detect «timeless» pieces?

We focus on pieces with long shelf-lives—not news. We determine «timelessness» via a number of metrics, for example, the consumption pattern of links over time.
How many sources does Refind monitor?

We monitor 10k+ content sources on hundreds of topics—publications, blogs, news sites, newsletters, Substack, Medium, Twitter, etc.
Can I submit a link?

Indirectly, by using Refind and saving links from outside (e.g., via our extensions).
How can I report a problem?

When you're logged-in, you can flag any link via the «More» (...) menu. You can also report problems via email to hello@refind.com
Who uses Refind?

250k+ smart people start their day with Refind. To learn something new. To get inspired. To move forward. Our apps have a 4.9/5 rating.
Is Refind free?
How can I sign up?

Head over to our homepage and sign up by email or with your Twitter or Google account.