Gilles's links on Product management.
How you approach your first 30 days will make a tremendous difference, setting you up for success or struggle.
Atlassian today announced that it has acquired project management service Trello for $425 million. The vast majority of the transaction is in cash ($360 million), with the remainder being paid out…
Focusing on causality, anxieties, and motivations of users is called Jobs To Be Done. Job Stories help you apply this when you design features, UI, and UX.
Feature audits are a powerful tool for startups with limited resources. Before planning your product roadmap you should do an audit.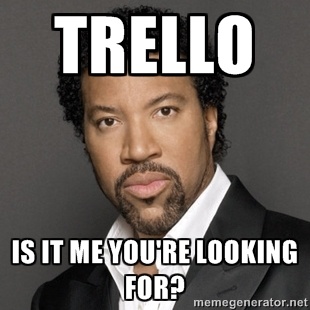 Trello now has advanced search features. See how you and that person potentially looking for Lionel Richie can all find what you've been looking for.
From Horowitz to Christensen to Graham to Spolsky and more, a collection of the best articles and books from the best product leaders.