Growth
Take a look at what's trending in Growth.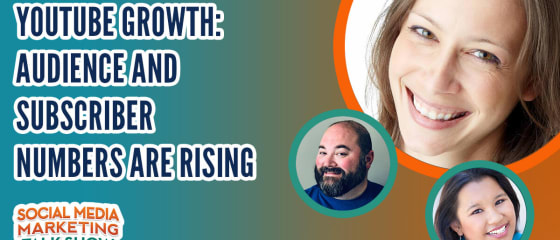 Explore YouTube audience and subscriber growth and Periscope live streaming with guests with Social Media Marketing Talk Show. Special guest: Luria Petrucci
You often hear many great talks about the founding story and how to drive that first phase of growth. At SaaStr Annual, Karen talked about what happens after that, in your next phase of growth.
By Longmei Zhang and Sally Chen Digitalization has created millions of new jobs in China, accounting for between one-third and one-half of employment growth in the world's second-largest economy. Our…
Inside.com recently raised $2.6 million from SeedInvest, Jason Calacanis, and "hundreds of our readers" to keep the growth going (but not relying on reader revenue).
Don't let your ego get in the way of your growth.
Businesses still use webinars because they make great lead magnets with an incredible conversion rate. But here are 6 ways you can make yours evern better.