Design
Take a look at stories in Design.
Creativity requires breathing room. If you are stuck in tasks on the periphery of creative work rather than squarely in it, your time as a designer isn't being maximized. Your agency needs a project&h
At 99designs, our remote work pain point is our time zone overlap, which limits our discussion topics to the most pressing and day-to-day. We knew we needed something beyond our screens to strengthen&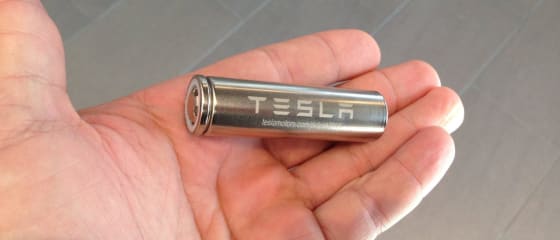 Tesla is currently working on an improved battery cell design at Gigafactory 1 in Nevada, according to new President of Automotive, Jerome Guillen.
Fred Lambert – Published on Nov 13
There's a reason your computer's home screen is often referred to as its desktop. The user interface is designed to emulate a physical desk covered in documents and tools. That analogy doesn't work&he
Andrew Liszewski – Published on Nov 13
Firefox Sync by default protects all your synced data so Mozilla can't read it. We built Sync this way because we put user privacy first. How it works is...
Since I/O 2018, Google Maps has seen a slew of updates from the Google Material Theme to focus on personalized location suggestions. Last month, it added a "Follow" button on listings t…
Abner Li – Published on Nov 14