Mara's links on Data science.
This post exposes some cartographic explorations of the OpenStreetMap (OSM) database with R. These explorations begin with the downloading and the cleaning of OSM data. Then I propose a set of map&hel
R is a free software environment for statistical computing and graphics. It compiles and runs on a wide variety of UNIX platforms, Windows and MacOS. To download R, please choose your preferred CRAN&h
06-22-2016 [June 2016 update] This tutorial has been updated and extended. The new version includes additional information (more on interactive JS networks, geographic data, etc). If you want to see&h
An introduction into using R, RStudio, and R Markdown for new users
This tutorial provides an introduction to creating websites using R, R Markdown and GitHub pages.This tutorial was originally presented at the Memorial Sloan Kettering Cancer Center Department of&hell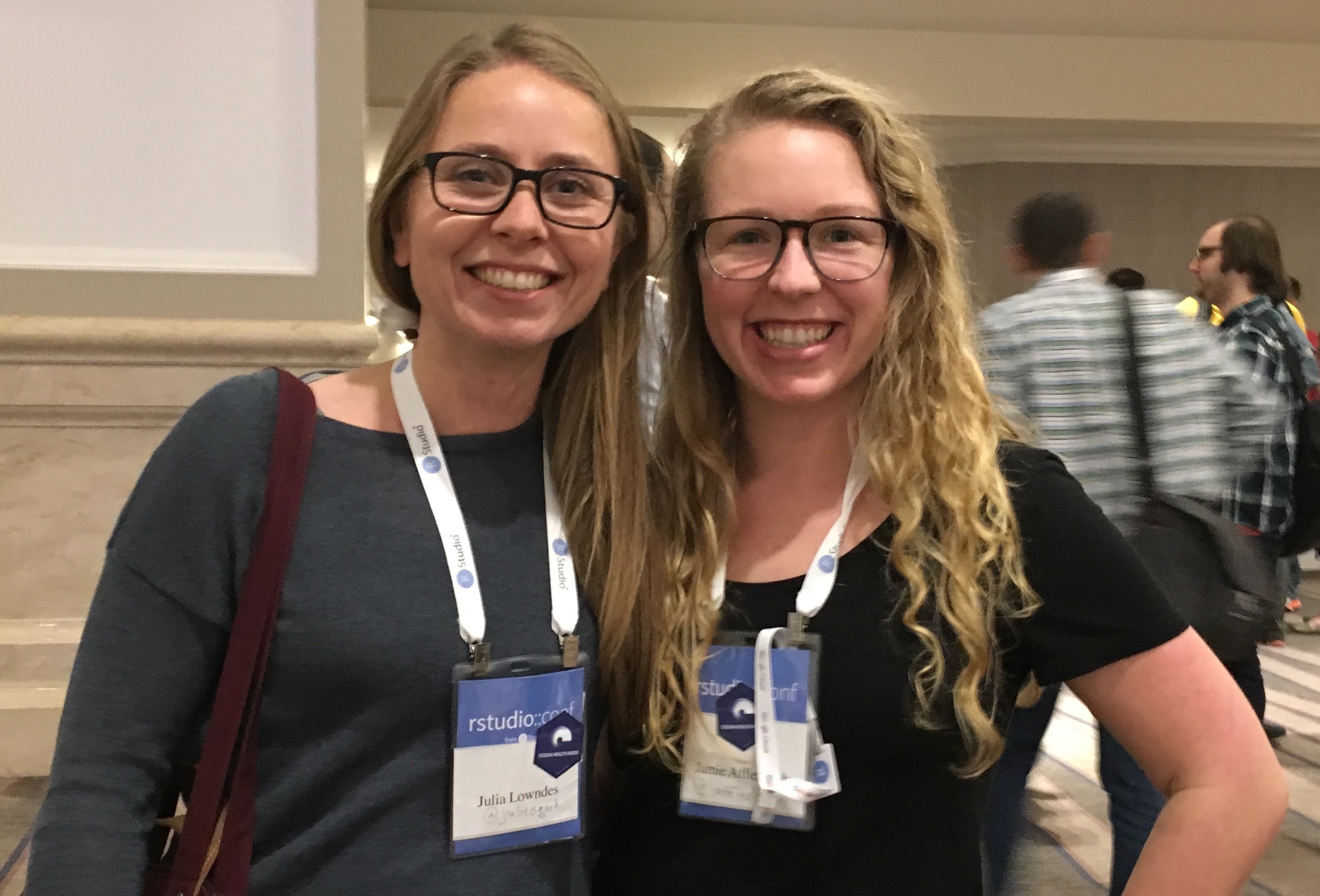 February 12, 2018 Last week our team members Jamie and Julie went to the RStudio Conference 2018 in San Diego to represent the Ocean Health Index (OHI) and learn from this innovative open data science
Mara's links on Visualization.
Data is an abstraction, and it's impossible to encapsulate everything it represents in real life. So there is uncertainty. Here are ways to visualize the uncertainty.
A common categorization for data visualizations is exploratory and explanatory. When you're in explanatory mode, you already know the outcome and you can present the key points to your audience in
twelveish-or-so favorites from the past year.
06-22-2016 [June 2016 update] This tutorial has been updated and extended. The new version includes additional information (more on interactive JS networks, geographic data, etc). If you want to see&h
A powerful new platform for visualising and storytelling with data