Chris Messina
Product guy, friend to startups, inventor of the hashtag; x-Google, X-Uber. I share links about design, product, social media, AI, tech, and culture.
Aha! is the new way to create visual product roadmaps. Web-based product management tools and roadmapping software for agile product managers.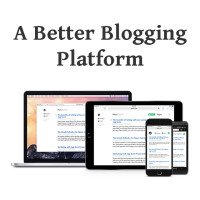 Setup and publish your own blog in seconds. Multiple sites, extra pages, collaboration, and more.
Simple, powerful event software.