Erik van Erne
Green Sustainable News: earth climate renewables water cradle to cradle c2c - nieuws blogger communicatie pr social media en oranje fan
http://bit.ly/fqDgUQ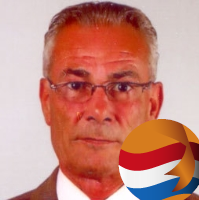 Following (78)
Erik follows these people on Refind.
David Holzmer, Ph.D.
Consultant/Leadership Advisor Disrupting Management-As-Usual to Ignite Engagement & Creativity • @
LEADxLife
contributor • IBM Futurist • Empathy rocks ❤
Nitai
Serial Entrepreneur, Founder of Razuna & Helpmonks, Do-Hower, Developer, Node.js, MongoDB, Open Source. Getting shit done!

minabo
Social Marketing & allerlei aus dem Netz.