In "Social Work," a special section at Frieze London devoted to works from the 1980s by women, art that was once ignored by the market is finding buyers.
Joseph K. Levene Fine Art, Ltd., a Jasper Johns & Andy Warhol print authority, has 3 decades multifaceted experience as art dealer, art collector, curator, art executive and selling fine art onlin
For the first time ever, Christie's will auction a piece of art created by artificial intelligence.
The 88-year-old artist, who gets the institute's inaugural show, was deeply involved in the drawings catalogue project
Donald Trump was a more successful self-promoter than businessman, and that's how he has approached foreign policy as president, as the renegotiated trade deal with Mexico and Canada makes c
Investigators are focused on two bursts of banking activity — one shortly after the June 2016 meeting, the other immediately after the presidential election.
A new study based on Facebook data provides a picture of who is placing political ads on the social network ahead of the midterm elections. President Trump tops the list.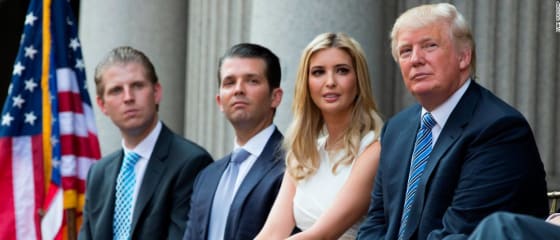 The New York attorney general is suing President Donald Trump's charitable foundation along with its directors -- the President, his sons Eric and Donald Jr. and daughter Ivanka, alleging they vio