Fotis Karioris
Passionate about everything Digital and Social and also blogging and speaking about disabled people and their rights!
---
Sebastian Legarraga
Marketer, blogger, writer, maker.
102.5k Twitter followers
Liliane Ferrari ™
Oui, c'est moi. Speaker, Consultant, Teacher, Curator @blogando @dednatal Partner @FLUVIPGlobal #M…
13.1k Twitter followers
Irina Turchanova
Marketing @chisoftware. Surfing the net for fresh tech news. Software development in focus.
1.9k Twitter followers
Jed Record
Value Innovation Expert • @Lenovo AI Solutions Engineer • My latest blog post: http://jedrecord.com/…
162.5k Twitter followers
Jan Wennesland
Digital designer and lover of side projects. Maker of http://fontflame.com, http://casestudy.club an…
1.2k Twitter followers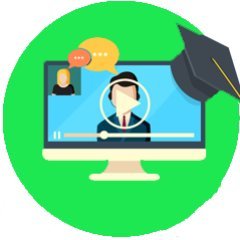 WebinarStarterBluepr
Webinar Starter Blueprint - https://goo.gl/J65Ug7 The Ultimate Resource for helping you with Webina…
3.5k Twitter followers