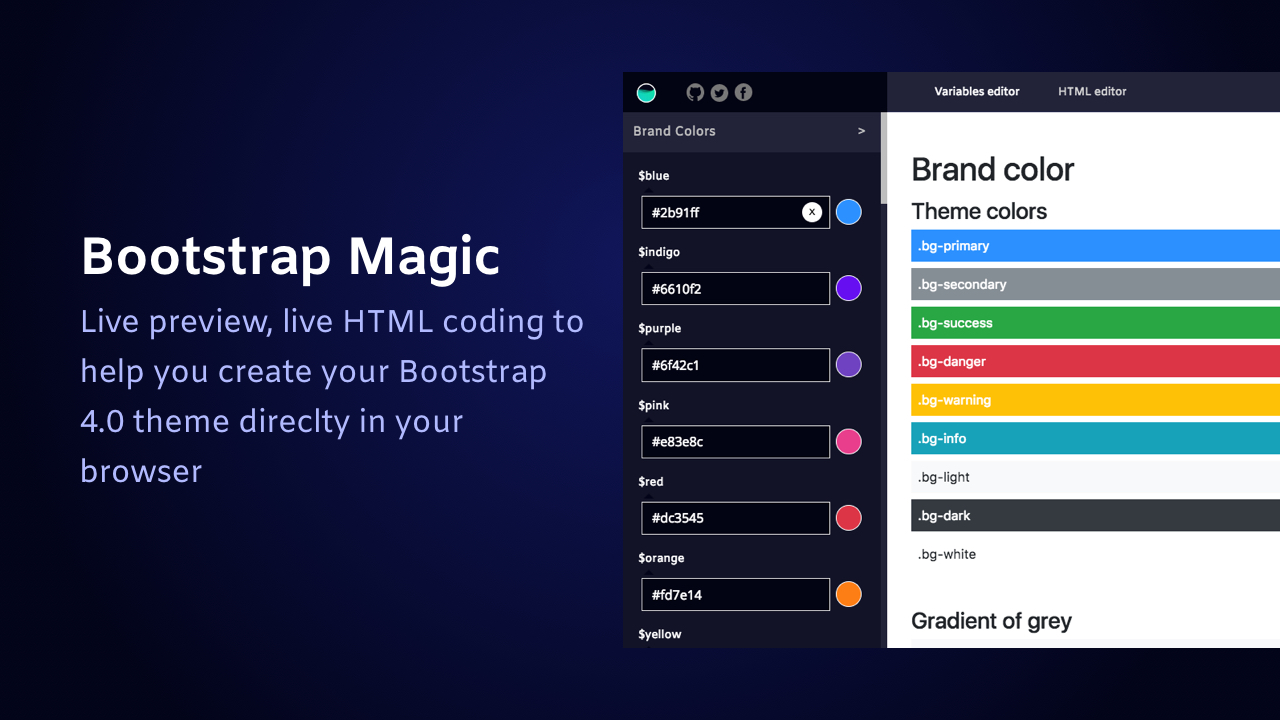 New Twitter Bootstrap Framework included for more awesomeness. See instantly what you are changing on the content. Awesome typehead function included : Find variables as you type. You already have set
Resize video online to fit square, widescreen, or portrait frames in just a few clicks! Perfect for Instagram Stories, Facebook videos, and Twitter posts.
Easily create tables in extended Markdown format supported by Markdown Here and GFM.
Transliterate plain text (letters, sometimes numbers, sometimes punctuation) to obscure characters from Unicode. The output is fully cut-n-pastable text. This is the toy most visitors here want. Ŧħɨs&
ownCloud is an open source, self-hosted file sync and share app platform. Access & sync your files, contacts, calendars & bookmarks across your devices. You decide what happens with your dat
This tool recursively crawls your website and finds unused CSS selectors